Disaster Relief Storage Containers and Command Centers
When disaster strikes, quick relief that provides resources that matter is of paramount importance. While it must be ensured that supplies arrive safely and on time, one of the basic needs that takes time to reconstruct is emergency storage buildings and facilities.
Rebuild
Rebuilding after a natural calamity takes urgency, focus, energy, and resources. But while rehabilitation happens, urgent temporary relief is a dire need for those who have been affected by large-scale catastrophes like floods, earthquakes, tornados, or hurricanes. To meet such time-bound necessities, Mobile Modular Portable Storage offers various kinds of disaster relief containers and structures with prompt delivery.
Our range of shipping containers can be used as portable emergency containers, temporary emergency structures, emergency food storage containers (for nonperishables only), and storm protection structures among others.
Request a quote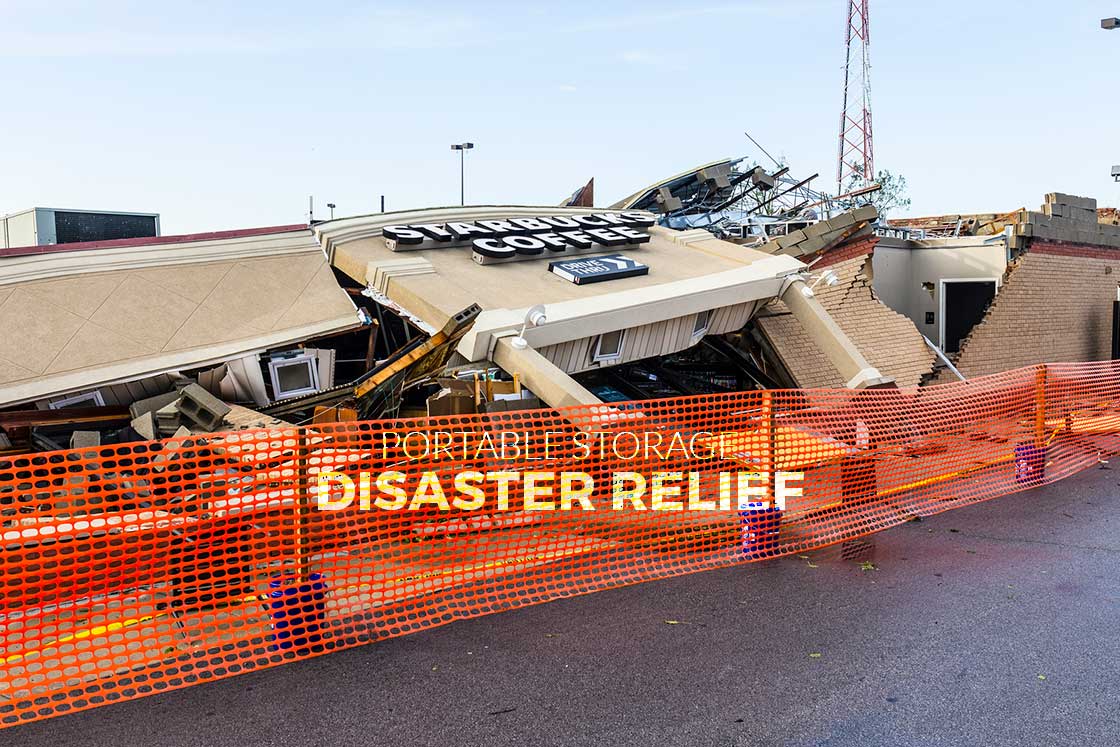 With emergency containers for disasters from Mobile Modular Portable Storage, you can look forward to:
Quick delivery and installation of emergency portable container units.
Fire resistant, wind resistant, and water resistant units to provide security and protection in bad weather.
Anytime, anywhere service.
We are committed to doing everything in our power to meet your needs in times of crisis and emergency. Contact our team for additional information or request a quote today.