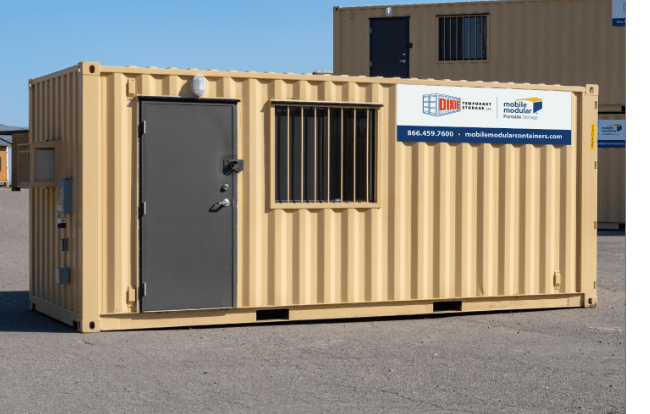 Portable Storage Containers for Rent, Lease, or Sale
Dixie Temporary Storage has joined Mobile Modular Portable Storage to better serve your portable storage needs. We're committed to being your one-stop partner, delivering high-quality shipping container storage solutions, now with expanded nationwide coverage.
Rent, lease, or buy storage and office containers with fast response times and competitive pricing. Plus, select from a range of container accessories to get you to work faster.
Tell us about your project and get a free quote today!
Storage and Office Container Types and Sizes
Choose from our wide selection of shipping containers for rent. Types of shipping containers offered include portable storage, portable offices, and storage and office combos - available in a range sizes.
Storage Container Industry Applications
Our portable storage containers are an ideal solution for a wide range of industries and sectors from, construction, industrial, petrochemical, to healthcare, education, government, and more. Learn more about how storage solutions can work for you and your business.
Why Choose Dixie Temporary Storage — Mobile Modular Portable Storage
When you choose Dixie Temporary Storage and Mobile Modular Portable Storage, you aren't just a customer, you're a partner. Our team of dedicated delivery specialists ensure we find the best solution for your project, delivered on time and on budget.

Delivered On Your Schedule

Quick Turnaround

Dedicated Sales Specialists

Competitive Pricing

Accessorize Your Container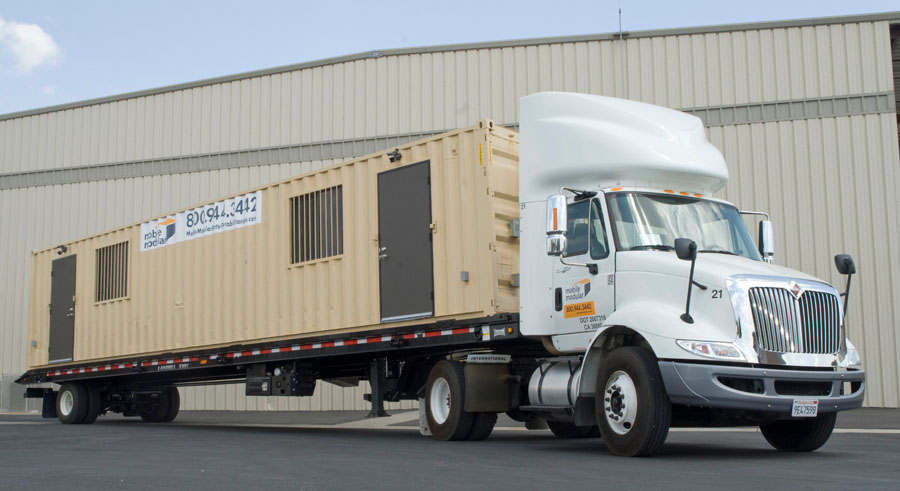 We are here to help!
We'd love to hear more about your project. Whether you need short, or long-term rental periods for extra storage, or office space, our dedicated sales specialists will partner with you to offer competitive prices, so you stay on budget and on time – every time. Contact us and receive a quote within the hour!
Call us at 800-846-5180 or request a quote today.
Frequently Asked Questions
---
When did Dixie Temporary Storage become Mobile Modular Portable Storage?
Dixie Temporary Storage was acquired by Mobile Modular Portable Storage on March 31, 2023.
---
How has my account changed now that Dixie Temporary Storage is a part of Mobile Modular Portable Storage?
If you are a current customer of Dixie Temporary Storage, you can rest assured that we are committed to providing the same high level of service and support you have come to expect. Your invoices will now come from Mobile Modular Portable Storage and your remittance address will be changed. You will receive a new Mobile Modular Portable Storage contract number, but there is no requirement to sign a new agreement.
---
Excellent Service, the driver was on time, placed the cargo box where it was requested and made sure box was clean, level, and that all doors opened properly. Joshua M made sure that his customer was satisfied before leaving. Very Professional!!!
– Barry, HVAC Industry
This was one of the easiest processes I had the pleasure of being involved in in a while. Thank you to the service representative that took my call to the driver that dropped the unit in place. Such a great experience, simple, and timely. The unit will serve it's purpose quite well and will provide the security needed for our site. Thank you Mobile Modular Portable Storage!
– Chris, Commercial Real Estate Services Industry
My first experience working with Mobile Modular Portable Storage has been phenomenal! Very responsive and accommodating on the front end with selection and delivery, driver was enthusiastic and kind. I would highly recommend giving them a try if you have needs they can accommodate!
– C. Cassidy – Apartment Industry