Storage Container Office Combos
Mobile Modular Portable Storage is the leading supplier of combo storage container offices for rent or sale. Our combo storage container office units help you get the best of both - the additional space of a storage unit and the utilities of office space.
We provide shipping container office units with climate-controlled workspace and storage that can function as efficient offices or break rooms and can be modified into restrooms or other on-site needs.
Our ground-level office containers are highly portable and feature office-grade finishes, storage space, HVAC modifications, durable flooring, and security features that help create highly functional office spaces.
With this space-saving solution, you'll be able to boost productivity and maintain access to your goods, 24/7. Enjoy additional workspace and organize important documents, inventory, or equipment, all in one stop.
The high-strength, corrugated steel body of our combo containers protects your goods, materials, and inventory from external weathering. Additionally, these ISO-grade storage-office trailers provide ground-level access for supplies and valuable equipment. You can also keep these containers stacked on top of each other to create larger office and storage space in the same floor area.
Features
R-11 insulation on walls and ceiling
125 AMP panel box
Entrance light
Air conditioning and heating
Security bars on windows
External GFCI receptacle(s)
Durable flooring
Bottom corner castings
Lockable door handles
Phone and data access points
Forklift pockets for movement and stacking
High-security HASP locks
Marine-grade and corrosion-resistant, corrugated steel construction
Ground-level access
Upgrades
High-security puck door lock, plan tables, tables & chairs, shelving brackets and pipe racks
Damage waiver to cover losses from natural events such as fire, windstorm, lightning, tornado, hurricane, flood, hail, smoke, earthquake, explosion, and collision by a vehicle with a leased container
Request a Quote Today
Required Field*
Required Field*
Benefits of Storage and Office Container Units
Shipping container office-storage units offer a host of advantages over traditional brick-and-mortar structures. Let's look at some of the benefits:
Quick turnaround time: You can get an office-storage combo shipping container delivered directly to your job site much faster than building a conventional structure. The quick turnaround time helps you save on additional labor costs and quickly jump to business.
Portability: Shipping containers come equipped with forklift pockets, making carrying a shipping container office-storage combo unit highly convenient. You can take your business or storage wherever you go.
Security: Storage containers have a weather-resistant build that makes them ideal for transporting cargo over long distances on rough seas. Once they are out of service, their sturdy structure provides reliable storage space safe from wind and climatic weathering, rodents, theft, or vandalism.
Easy-to-customize: The highly flexible design of a storage container provides the option to make certain modifications. You can add roll-up doors, security bars, lights and even create an insulated space.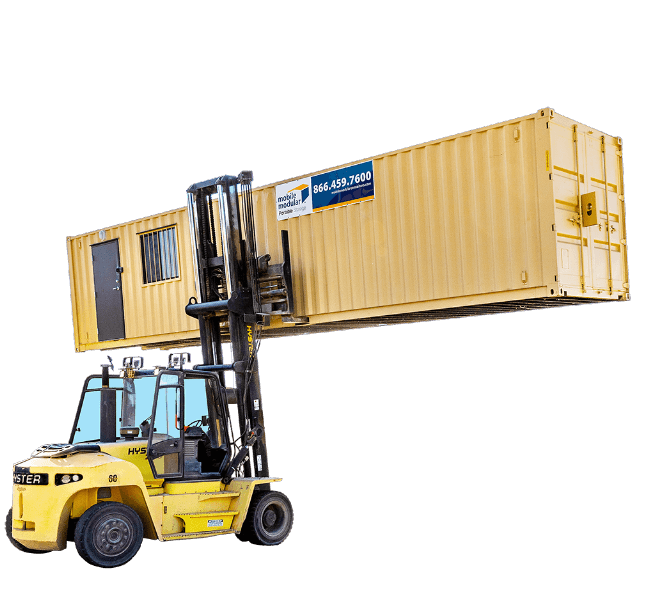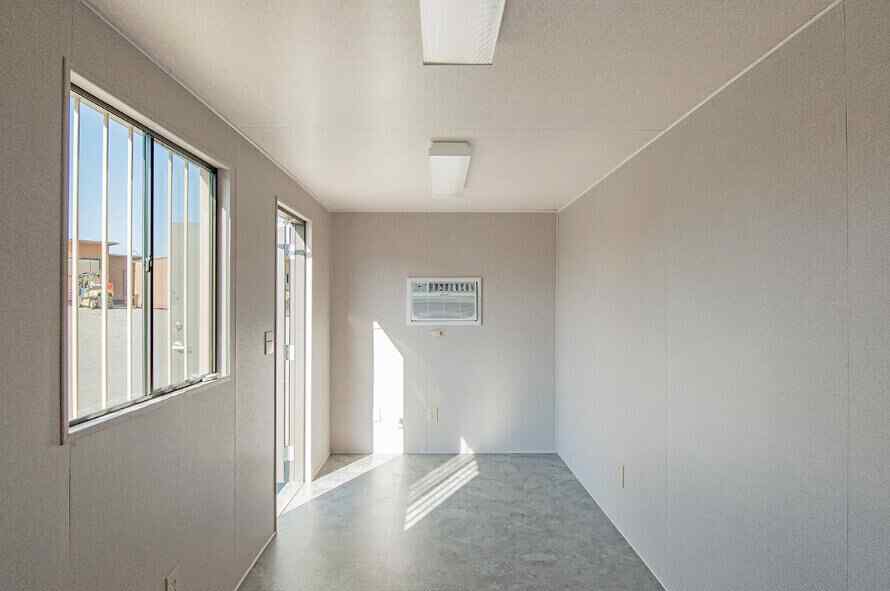 Common Uses
Meeting and Event rooms: Need extra space for conferences? Convert shipping containers to meeting and event rooms to brainstorm your brightest ideas. Use the storage space to keep props, electrical equipment, and other inventory.
Ticket Booths: Spruce up your event with a convenient and compact ticket booth to ensure a seamless flow of a successful gathering.
Retail Stores: Get additional storage space to quickly upscale your business with minimal seasonal disruptions and fluctuating demands.
Record rooms: Store documents, folders, bills, and confidential items safely in our combo containers. Modify the container with additional features and security systems to ensure increased protection from damage or theft.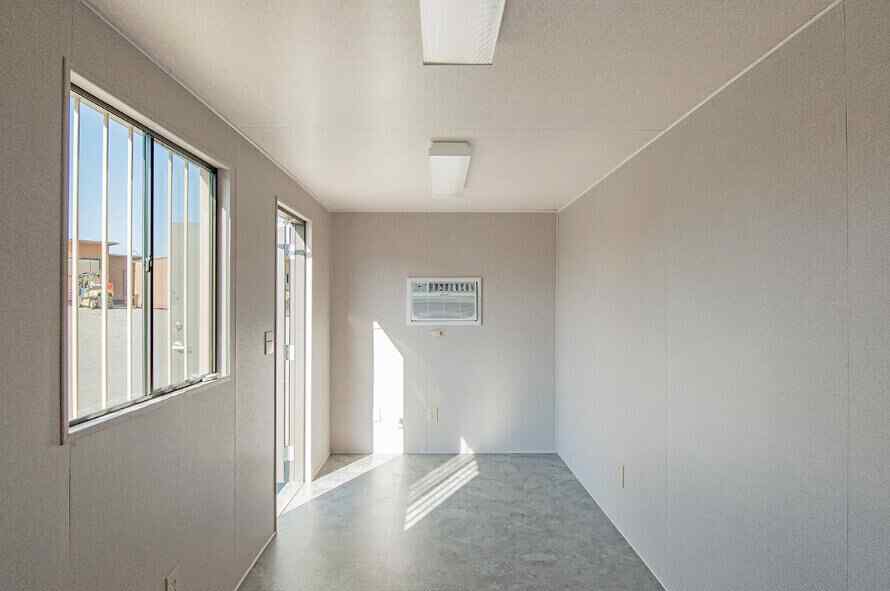 Industries that use Portable Storage Containers
You can use our containers to store equipment, finished products, parts, documents, inventory, and machinery, or create a ground-level office or supervisor room on site.
Our ground-level office and storage containers can help create attractive pop-up stores, display areas, and sales counters. You can also use a part of the container to store additional items, equipment, and other inventory.
Combo storage and office containers provide a novel space for building cafes, bars, restaurants, and mini stalls. The distinct design and architecture of a shipping container help provide unique customer experiences.
Hospitals, physicians, and government centers can use our combo containers to provide immediate care in remote areas, build vaccination and testing centers, and even create remote clinics.
From storing lights, sounds, and other stage equipment to functioning as ticket booths and stalls, our container office-storage combo units can do it all.
Rent vs. Buy
Listed are below are a few factors to consider when deciding whether to rent or buy a shipping container:
Purpose of Use: Buying a shipping container is preferable if you plan on making significant modifications. Most rental companies offer pre-built containers, which minimizes your ability to make design changes. If you need more office space, renting a container is your best bet. Modern office containers come equipped with insulation, lights, flooring, and electrical fixtures.
Duration: Renting is a better option for individuals who plan on using their containers for five or more years. If you require additional time with the combo container office unit, you may find that purchasing is the way to go.
Cost Considerations: In general, renting involves much less upfront capital cost than buying a container. Renting is a good choice if you want to kickstart your business immediately without burning a hole in your pocket.
New vs. Old: The prices of shipping containers vary considerably depending upon their age, service conditions, and sizes. New containers can cost twice as much as old containers. However, if you plan on creating stacked offices or innovative structures, go for purchasing a new container. On the other hand, rented containers may have better exteriors as rental companies generally perform routine upkeep after every service.
Frequency of Moving: Most container providers do not include delivery charges in the container pricing. For frequent movers, renting is a great option. You can return your old offices and rent a new one from a service provider near your location. If you plan to install containers in one place, you must also consider the cost of leasing or buying the land for container installation.
Maintenance: When you rent a container, you defer most maintenance responsibilities to the rental company. However, when buying a container, you are responsible for ensuring adequate maintenance and upkeep of the container, which can add to the overall lifetime cost.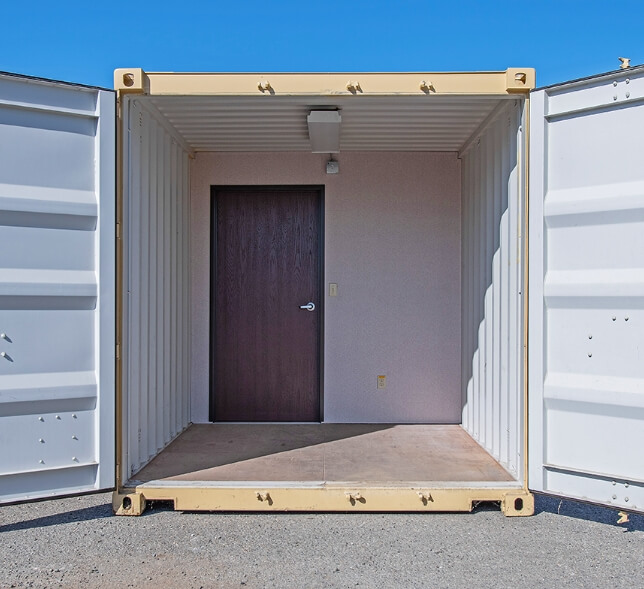 Sizes and Dimensions
With shipping containers that come in various sizes, we offer a lot of flexibility to store equipment, documents, furniture, inventory, and more. No matter how diverse the requirement or how much extra space you need, we can find the right conex box, shipping container, or ground level office container for you.
Exterior dimensions:
20' 0" L x 8' 0" W x 8' 6" H
Office dimensions:
10' 5.5" L x 7' 4" W x 7' 6" H
Storage dimensions:
8' 6" L x 7' 8" W x 7' 9" H
*Storage and office sizes and dimensions may vary slightly.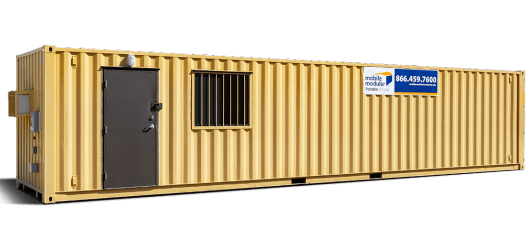 Exterior dimensions:
40' 0" L x 8' 0" W x 8' 6" H
Office dimensions:
14' 9" L x 7' 4" W x 7' 6" H
Storage dimensions:
23' 7" L x 7' 8" W x 7' 9" H
*Storage and office sizes and dimensions may vary slightly.
Features

of Our Steel Combo Containers

ISO-grade storage containers are manufactured from heavy-duty and high-quality steel, making them resistant to harsh weather.
Forklift pockets to facilitate movement and stacking.
Rental containers do not support storage of toxic or hazardous materials, flammable or explosive devices such as paint and fuel, water, and illegal items.
Keep expensive equipment safe in lockable handles, or choose containers with highly secure locking systems already installed.
Buy or rent portable containers in 20' or 40' sizes.
Containers are stackable to save space.
Accessories and Upgrades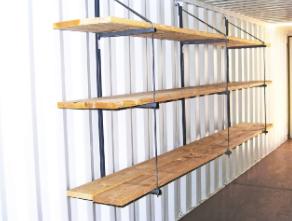 Shelving Brackets
(Wood shelving not included)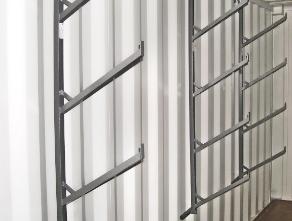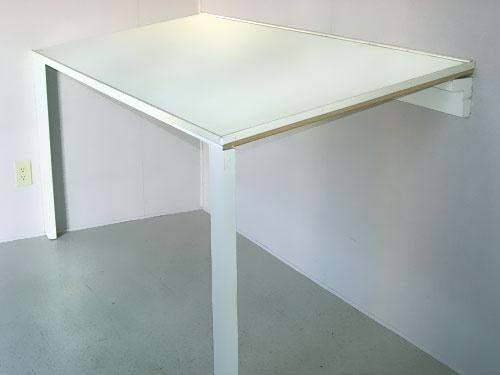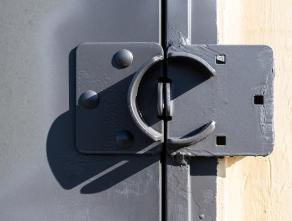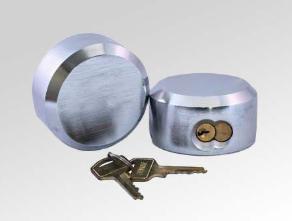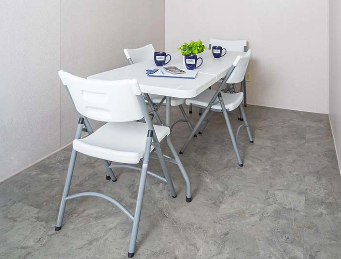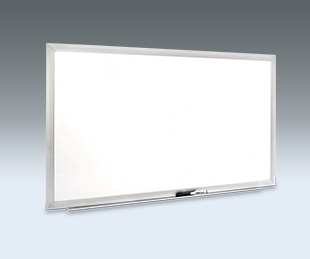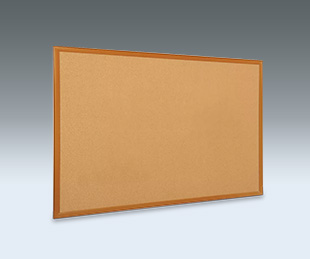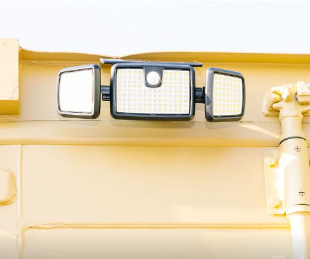 Exterior Security Solar Light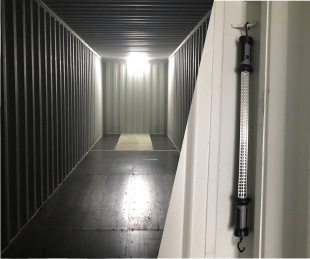 Interior Rechargeable Light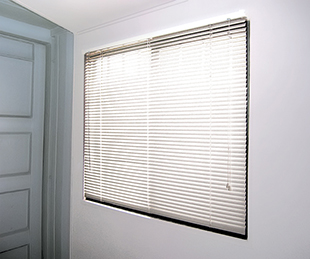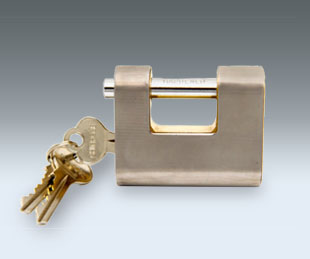 Portable Storage Combo Container FAQ
---
What are office containers?
Office containers are a modern, cost-efficient, and highly portable alternative to traditional office buildings. Shipping container companies modify used shipping containers to build office spaces. These buildings use the container structure on the outside, while the interiors undergo complete modifications to fit utilities such as work tables, insulation, air conditioning, flooring, and electrical fixtures.
---
Do I have to prepare the site to set up office and storage containers?
You should also consider the following factors before delivery:
Duration for which you need the unit. A longer duration requires more site prep.
Firm and smooth ground base
Susceptibility to flooding
Access road large enough for a semi-truck to reach your property
Your site will need a straight-line clearance of 60 feet for 20-foot units and 100 feet for 40-foot units, with a 14-foot height clearance. Talk to one of our experts for help selecting the right truck from our fleet for a hassle-free delivery.
---
How much does a container office cost?
For standard 20- and 40-foot mobile office-storage combo units, your monthly rental price depends on various factors, such as size, availability, modifications, and whether the unit is brand-new or used.
You can also purchase a combo shipping container if you wish to make your own design modifications.
---
Do I need planning permission for a storage container office?
Shipping containers generally come in the following ISO sizes: 10 ft., 20 ft., 24 ft., and 40ft. The height and width of all shipping containers are the same, though lengths will differ. ISO-size containers have a standard width and height of 8 ft. and 8 ft. 6 in., respectively, while their lengths can extend to 10 ft., 20 ft., 24 ft., or 40ft.
---
Why Choose us?
Partner with a team of representatives and drivers who are experienced working with multiple industries. Our experts can discuss specific design solutions and pricing. We own all our trucks and trailers, thus ensuring total control of container delivery on your schedule.
With Mobile Modular Portable Storage, you can rent a portable storage container on a 30-day billing cycle rather than the usual 28-day cycle. That's two extra days for no additional rent.
Mobile containers can be delivered across the US in all our locations on your scheduled day after receiving the order. Portable storage containers are legally compliant with the rules of each city and municipality.
Tell us about your business storage requirement today - request a quote or call us at 800-846-5180.
On-Time
Quick Turnaround
Dedicated Sales Specialist
Competitive Pricing
Accessories
Variety of Products
Quality Products