Portable Storage Containers for Rent
Looking for storage solutions? Portable storage containers for rent are a great option and can be used in various industrial applications.
Originally designed for transporting goods across the sea, shipping/cargo container units have made their way to various industries as rentable storage containers. They can withstand harsh weather, water, and fire to keep your contents safe. Made of Corten steel, these ISO-grade portable storage units are high-strength and durable with multiple customization options, rental plans, and container sizes.
You can rent shipping containers for moving and storing goods in various industries, including construction, industrial manufacturing, education, government, petrochemical, retail, municipal, healthcare, automotive, agriculture, and more!
Mobile Modular Portable Storage understands the needs of all its customers. Offering high-quality metal storage containers for rent, we partner with businesses to provide convenient storage and office solutions.
Features
Lockable door handles
Forklift pockets to facilitate mobility and stacking
ISO grade and corrosion-resistant steel construction
Wind and water-resistant
Durable flooring
Vents to reduce condensation and improve circulation
Uniformly painted beige walls to blend with the surroundings
Bottom corner castings
Upgrades
Available high-security lock option(s) for added security
Folding tables and chairs
Plan tables
Shelving brackets and pipe racks for maximum utilization of space
Optional upgrade to climate-controlled insulated containers
Damage waiver covering erosions caused by fire and smoke, lightning, windstorm, floods, hail, hurricanes, tornadoes, earthquakes, explosions, and collisions
Double door option for walkway tunnels, hotel stock, or seasonal décor
Roll-up doors and/or personal doors
Request a Quote Today
Required Field*
Required Field*
Grow your Business with Mobile Storage Containers on Rent
Containers are a sturdy storage solution with corrugated stainless-steel walls and robust steel frames that can withstand harsh environments and ward off any attempts of vandalism and theft. Here are some of the benefits in detail:
Storage – You can store furniture, stock, important documents, machinery, or tools in the containers and use them on industrial sites or for commercial establishments like retail shops, restaurants, bars, and bistros.
Security – The corrugated stainless-steel construction makes containers highly secure and resistant to damage. They also come with high-security HASP locks and optional high-security shackle puck locks.
Durability – If you regularly maintain the unit, it will last for at least 20 years. Since they are built to withstand the weather at sea, they are highly durable.
Mobility – It is easy to transport storage containers using a flatbed or tilt bed truck. Unlike traditional brick and mortar construction, you can transport a container if you move your commercial establishment and set it up at a new location hassle-free.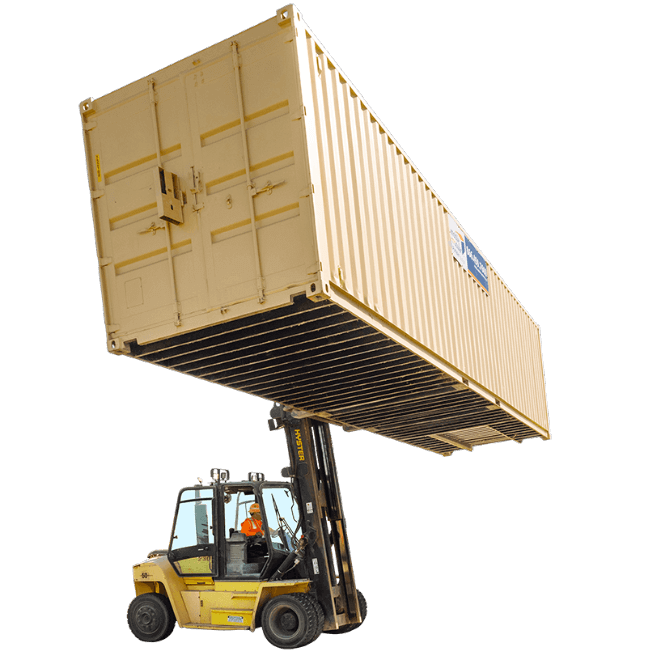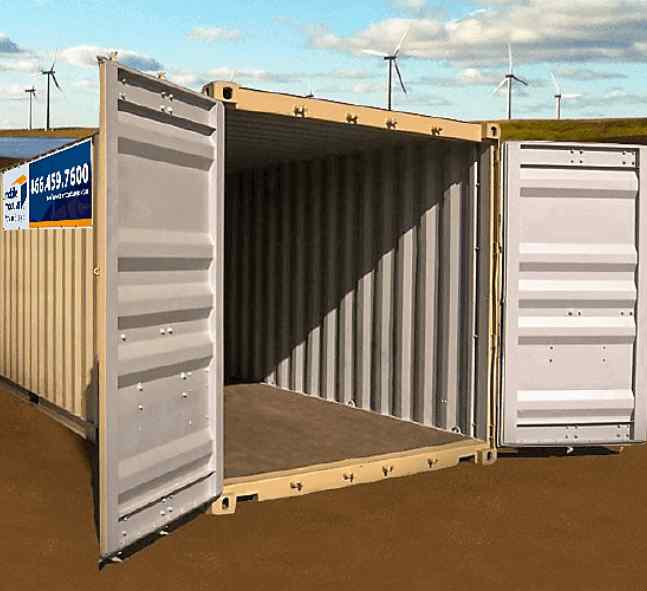 Common Uses of Conex Storage Containers
Store Tools – Industrial and agricultural tools are often expensive. You don't want them to get stolen or damaged under the weather. Storing the tools in a secure storage Conex box whenever they are not in use increases their lifespan and keeps them safe.
Keep Confidential Documents Safe – Government and military operations in the field may not have permanent brick and mortar buildings for storing confidential documents. This is where high-security steel storage containers meet all your storage needs.
Store Heavy Equipment – Construction materials such as drills and machines are expensive and need to be securely stored. Having a storage unit on a construction site is extremely useful for keeping your equipment safe.
Expand Storage Space – Most retail units like a restaurant, bar, or grocery store need additional temporary space. You can quickly add a portable storage unit to your site with minimal disruption to the business.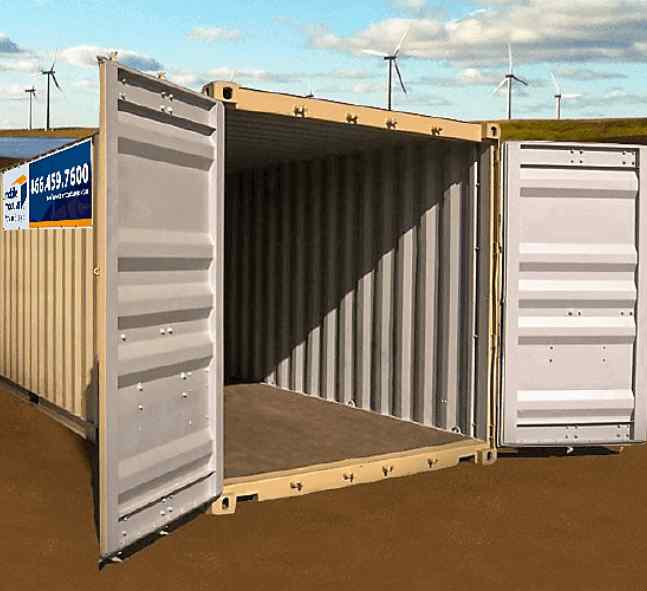 Industries that Rent Portable Storage Containers
On-site construction companies use containers as storage units for drilling equipment, heavy machinery, and other expensive tools that cannot be left in the open. One can easily install and transport the container anywhere. Made of high-quality steel, they are ideal for construction companies.
Industrial units can use storage containers for storing expensive equipment and machines like store generators and large-scale batteries. Customize and convert them to electrical control rooms and guard shacks.
Oilfields commonly face harsh and extreme weather conditions. Storing expensive industrial equipment in scorching heat or freezing temperatures can be a hassle, but portable storage containers offer an optimal solution owing to their durability. One can store drilling machines, storage drums, tools, and even personal safety equipment for the staff.
Shipping containers offer additional storage space for restaurants, bistros, cafes, bars, and other retail establishments. They also act as a temporary storage option for whenever the demand rises. Retail business owners can quickly upscale the number of storage containers and cater to fluctuating demands without loss.
Schools and colleges often undergo renovation and expansion. By storing items such as stationery, books, sports equipment, gardening tools, documents, and furniture in storage containers, they can renovate with minimal disruption to daily operations. In addition, shipping containers offer an aesthetic appeal and a cost-effective solution for expansion.
Government agencies can use a shipping container to store highly sensitive and confidential documents and protect them from damage and theft. The military can also use containers as checkpoints and storage for expensive and valuable artillery.
Use steel storage containers as first aid centers, laboratories, research facilities, testing centers, or storage space for medical supplies and equipment. Check out our case studies to see how storage containers were helpful during the pandemic when there was a sudden increase in the demand for storage and excess space.
Steel storage containers are a perfect solution for storing auto parts, detailing supplies, tools, and tires safely against bad weather and theft. The containers are also useful for storing automobile accessories at auto shows or special automobile sales. Storage containers come in handy if the primary storage falls short or if you want to store them off-site.
Modern agricultural equipment is often expensive. You don't want to leave it in the field or a wooden shed. Cargo containers store heavy machinery, farm tools and equipment, and supplies, keeping them safe from fire or theft. They also offer flexibility to scale your business as they can easily transport to different locations.
Rent vs. Buy
If your needs are temporary, whether short-term or long-term, renting a storage container is the way to go. Customers rent our containers for as little as a few months to over eight years due to the hassle-free nature that comes with renting a container.
Buying makes the most sense when your needs are permanent, or you plan to make modifications and customizations to your unit.
Consider these factors before making a decision –
Cost – Calculate the cumulative cost over time before renting a container and add the delivery and pickup charges to it. If that's more than the expense of purchasing the container one-time (which usually is not the case), then you can opt to buy.
If you buy, you only have to pay the delivery charge. However, you will be responsible for the maintenance and repairs. If you rent the container, our engineers will take care of your maintenance and repair requirements.
Ease of ownership – You can replace a rented container with a new or a bigger one with no hassle. You can add or remove multiple containers from the inventory based on your requirements. If you purchase the container, you may have to sell it off before getting a new one which may not be that easy.
However, if you rent, the responsibility of maintenance and repair lies with the supplier, making it easier for you to focus on your business.
Physical condition of the container – You can consider either a new, single-trip, or used container depending upon your requirements and budget. Brand new containers are easily available and are the most expensive. They have not been out at sea and are in the best condition.
Single-trip containers, as the name suggests, have been at sea only once. They are usually the most preferred option because they are comparatively cheaper and in good physical condition. But they may have some waiting time due to their high demand.
Used containers have seen multiple trips at sea and will be the least expensive. These are great if you value function over looks, and don't mind a little wear and tear.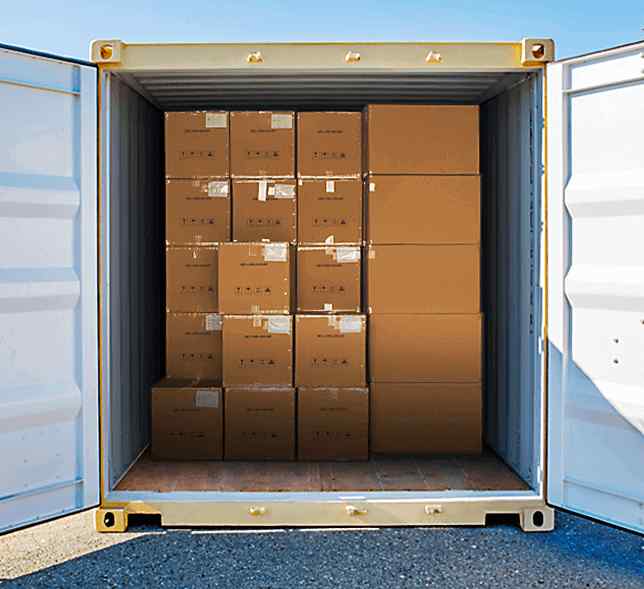 Sizes and Dimensions of Portable Storage Units
With shipping containers that come in various sizes, we offer a lot of flexibility to store equipment, documents, furniture, inventory, and more. No matter how diverse the requirement or how much extra space you need, we can find the right conex box, shipping container, or ground level office container for you.
Features

of Our Steel Storage Containers

ISO-grade storage containers are manufactured from heavy-duty and high-quality steel, making them resistant to harsh weather.
Forklift pockets to facilitate movement and stacking.
Rental containers do not support storage of toxic or hazardous materials, flammable or explosive devices such as paint and fuel, water, and illegal items.
Keep expensive equipment safe in lockable handles, or choose containers with highly secure locking systems already installed.
Buy or rent portable containers in 10' to 40' sizes.
Containers are stackable to save space.
Accessories and Upgrades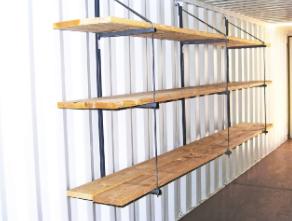 Shelving Brackets
(Wood shelving not included)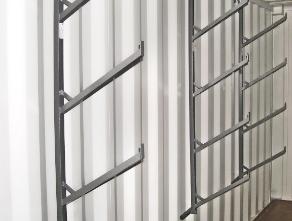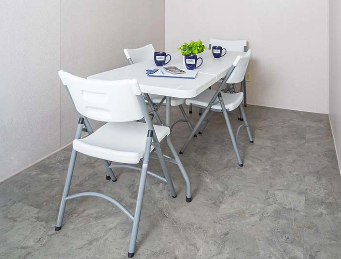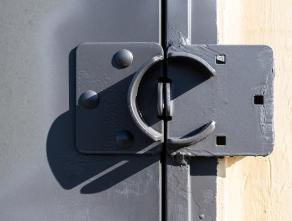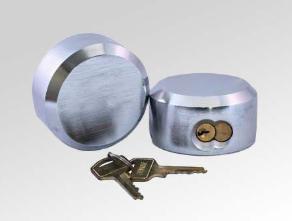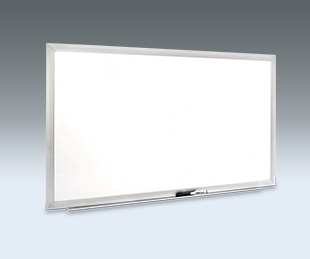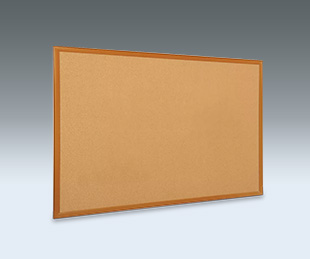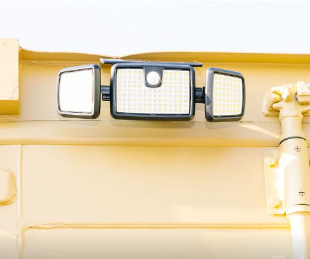 Exterior Security Solar Light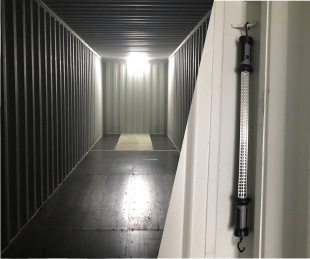 Interior Rechargeable Light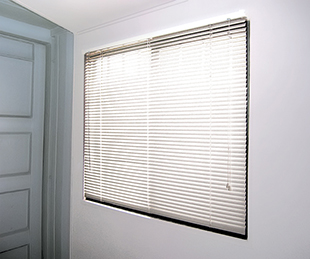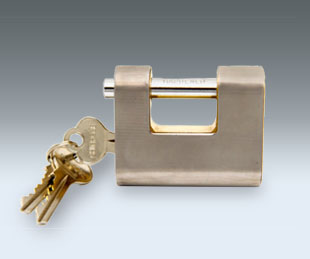 Portable Storage Container FAQ
---
What are portable storage containers made of?
Most containers use high-strength CORTEN steel with corrugated steel walls and hinged doors. The container can withstand harsh weather, but you should keep it away from moisture and water and inspect it regularly for any maintenance requirements to prolong its life. This makes the storage unit ideal for moving and storing expensive equipment.
---
How are PODS different from a portable storage container?
PODS have roll-up doors, which are less secure than the hinged steel doors in a steel storage container. Steel storage containers are more secure against rodents and water as compared to PODS. PODS are available in a maximum 16-ft length, whereas a portable storage container comes in 10-ft, 20-ft, 24-ft, and 40-ft sizes. PODS has limited modification options as compared to a steel storage container.
---
How can you move storage units?
You can move a container via road, water, and rail. That said, moving containers from one place to another within the same county, town, state, or district is easiest by road.
Trucks and trailers are some of the most convenient options for delivering and moving containers. Depending upon the type of container, accessibility of the delivery site, and the room for maneuvering, you can select one of the following trucks:
Tilt Bed Trucks
A tilt bed truck, also known as a tilt tray, is ideal for delivering containers within a 200-mile radius. The driver can tip the truck's bed at a certain angle, allowing the storage unit to slide easily. Tilt bed trailers can deliver containers up to 45' in length.
Flatbed Trucks
If the delivery distance is more than 200 miles, flatbeds are a cost-effective choice. Flatbeds have a fixed platform without any surrounding walls. You will need a forklift, crane, or offloading equipment at your location to unload it. Step-deck trucks are a modified version of flatbeds. They have a fixed, flat platform at a lower height to accommodate taller containers like high cubes.
Side-Lifters
Usually, two cranes mounted at the front and rear of the side-lifter help move the container. This versatile unit can deliver containers from 20' - 45' in length. Side lifters have a 42,000-pound load capacity and are pretty handy in stacking.
Crane Truck
You can use these to deliver smaller storage containers up to 24' in length. The crane is located between the cab and deck and helps load and offload the container.
Contact our customer service representatives or give us a call at 866-459-7600 for more assistance about our delivery support services and payment terms.
---
What are the different types of on-site storage solutions?
Portable storage solutions come in the following standard ISO sizes: 10-foot, 20-foot, 24-foot, and 40-foot. Generally, 10-foot, 20-foot, and 40-foot are the most common storage options. However, if you need more storage area, you can use a special variant, known as high-cube containers.
The storage capacity, tare weight, and rental price also differ accordingly.
---
What are the advantages of portable storage units?
You can use storage containers across industrial, commercial, and military applications. The corrugated steel body of shipping containers protects against external factors such as wind, humidity, and climactic wear, making it perfect for all short-term and long-term storage needs.
The price of a container building is significantly lower than conventional warehouse structures, helping you maximize your savings. With a quick turnaround time, they also allow you to fulfill your storage requirements immediately.
Another advantage of using containers is their incredibly convenient and easy-to-modify design. You can add pipe racks, shelves, and locks at your convenience.
The ground-level access adds to the amount of convenience they offer. With the double-door option, you can also access your items regularly.
Moving storage containers is relatively easy as they have forklift pockets at the bottom. You can load the container on a truck and move it to any location you need.
---
How much does it cost to rent from a storage provider?
The monthly cost of renting a storage container depends on a variety of factors, including:
The age and physical condition of the container
The distance of your site from our facility
Additional accessories you choose to install
Seasonal offers
You can also choose from a new or used container depending upon your budget constraints. For example, a one-trip or new container has a higher price compared to used containers.
Call us at 866-459-7600 to discuss your storage needs or request a quote for free.
---
Do I need special permits to put a container at my site?
Every city, state, or country has different permit requirements. Planning permission may differ with the build and location. For home offices, you may not need permission provided you meet the necessary conditions laid out on the planning portal website and check with your local authority.
On the other hand, if you place containers next to a highway or road junction, or they affect the local environment in any way, you will need to obtain planning permission.
We suggest that you speak to your local municipal office to understand the requirements that apply to your location.
---
How do I prepare my site for on-site delivery?
In general, ensure the following things before having the storage container at your job site:
Level ground and a clear path from the road for the truck to deliver the container.
Take care of any overhead obstructions such as telephone lines, power lines, and tree branches.
Prepare a sturdy concrete base or wooden beam footings.
---
How much space is required to place a storage container on-site?
Before delivery of the storage unit, customers need to ensure that their site is ready for delivery. A 10-ft container requires a 55-ft length. 20-ft to 24-ft containers need at least 65-ft of space, and a 40-ft container needs 120-ft of space.
Customers also need to keep in mind the direction in which the doors will open and at least 14-ft clear height overhead. We assist our clients in site preparation as part of our services.
---
Why Choose us?
Partner with a team of representatives and drivers who are experienced working with multiple industries. Our experts can discuss specific design solutions and pricing. We own all our trucks and trailers, thus ensuring total control of container delivery on your schedule.
With Mobile Modular Portable Storage, you can rent a portable storage container on a 30-day billing cycle rather than the usual 28-day cycle. That's two extra days for no additional rent.
Mobile containers can be delivered across the US in all our locations on your scheduled day after receiving the order. Portable storage containers are legally compliant with the rules of each city and municipality.
Tell us about your business storage requirement today - request a quote or call us at 800-846-5180.
On-Time
Quick Turnaround
Dedicated Sales Specialist
Competitive Pricing
Accessories
Variety of Products
Quality Products