A robust selection of accessories to help you get down to business easier and faster when you order a portable storage, office, or combo container.
No time to spare for office furniture shopping? No problem! Our extensive collection of office tables, chairs, and lighting solutions ensures a quick setup for your workspace. Boost your team's productivity and organization with our dry erase boards and cork boards.
When it comes to shipping containers, elevate their functionality with customized plan tables designed for construction superintendents, foremen, architects, and other professionals. If efficient storage is your priority, our assortment of accessories, such as shelving and pipe racks, provides a comprehensive solution to maximize efficiency and productivity without the inconvenience of dealing with multiple vendors.
Explore Our Accessories, Add-Ons, & Parts for Storage Containers
Find the perfect solution of dry storage container accessories and parts to customize your modular workspace or portable combo unit.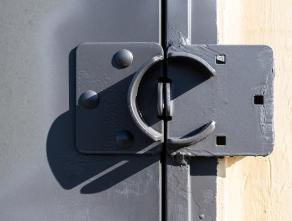 High-Security HASP Lock
Protect your investment with an extra level of security. Made of steel for maximum strength and durability. Compatible with a hidden high-security puck lock. Available for all units.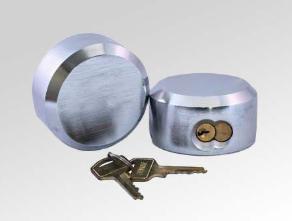 High-Security Puck Lock
Safeguard what's yours. Keyed-alike sets available when you need multiple locks at a single site and don't want the hassle of multiple keys. Available for storage and combo units.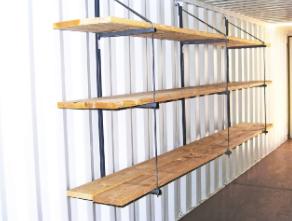 Shelving Brackets
For the organizers amongst us. Available with three (3) 1,100-lb. rated support arms. Space-saving alternative. Available for storage units; ask about combo solutions. Note: Only the shelving brackets included; shelf material supplied by the customer.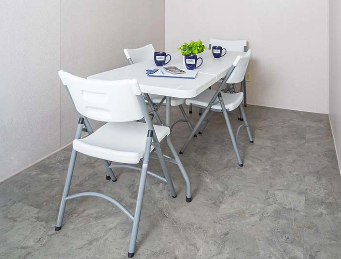 Folding Tables & Chairs
Get business done. Our sturdy folding table and chairs will complement your interior space and eliminate the hassle of ordering office furniture from other suppliers. Available for all units. Note that table and chair style will vary by region.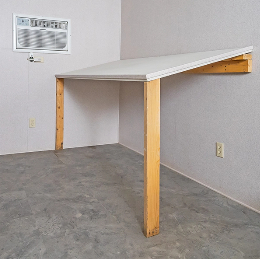 Plan Tables
Sturdy, economical solution for blueprint review. Used by construction superintendents, foremen, and architects. Surface includes a lip to ensure your plans remain on the table. Measurements: 6'8" W x 3'0" D x 3'1" H. Available for office and combo units. Note that plan table styles will vary by region.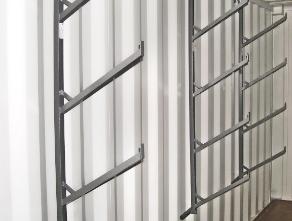 Pipe Racks
Holds a variety of sizes of pipes. Available with four (4) solid steel support arms. Ideal for construction applications, allowing you to maximize storage efficiency. Facilitates full utilization of your portable storage container. Available for storage units; ask about combo solutions.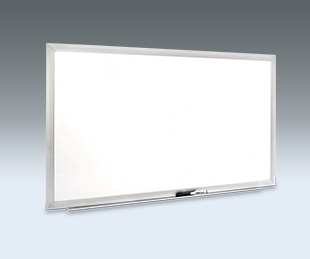 Dry Erase Boards
Increase productivity on the jobsite with an easily accessible white board. White melamine surface resists scratching. Built with a durable aluminum frame. Note that dry erase boards styles vary by region.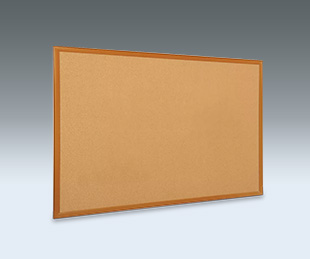 Cork Boards
Keep employees informed of bulletins and announcements with our heavy-gauge framed cork boards. Note that cork board styles vary by region.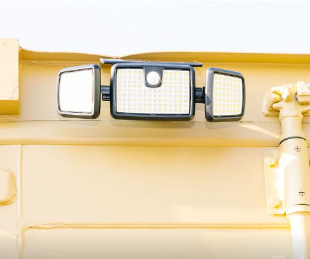 Exterior Security Solar Light
With an energy-efficient solar-powered design, it's 300% brighter than standard solar lights. Easily mountable with magnets, motion activated, and featuring 3 adjustable heads for precise lighting. Durable and long-lasting.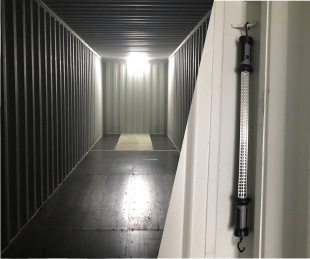 Interior Rechargeable Light
Experience ultimate versatility with our interior rechargeable lighting solution. Featuring 3 brightness levels, an impressive 82 ft beam distance, magnetic or hook mounting options, a rechargeable battery, and adjustable handles and hooks for precise light positioning.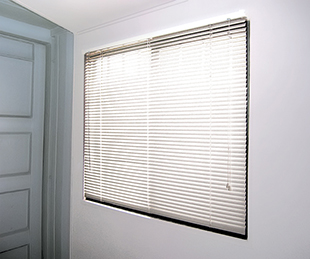 Mini Blinds
Transform your shipping container with sleek mini blinds. Achieve privacy and style in compact spaces with easy-to-install blinds.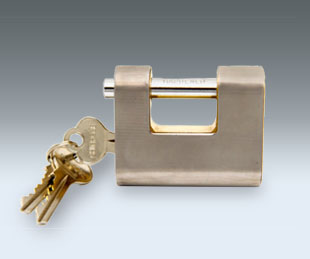 High-Security Block Lock
Secure your shipping container effortlessly with the innovative high-security block lock. Trustworthy protection for your valuable cargo, anytime, anywhere.
Safety is always our top priority, so all our industry-best container equipment is maintained and delivered by our team of highly skilled drivers straight to your location.
Choose from a vast selection of high-quality, state-of-the-industry container parts and accessories, scrupulously maintained with your safety in mind.
We work with you from start to finish to find the right storage option and accessories to meet the complex requirements of your project.
Container delivery and pick up on your scheduled day - without exceptions
Get a custom quote in ONE business day. Our experts work with you to offer competitive prices, so you stay on budget and on time - every time.
DON'T TAKE OUR WORD FOR IT.

HEAR FROM OUR CUSTOMERS FIRST
Excellent Service, the driver was on time, placed the cargo box where it was requested and made sure box was clean, level, and that all doors opened properly. Joshua M made sure that his customer was satisfied before leaving. Very Professional!!!
– Barry, HVAC Industry
This was one of the easiest processes I had the pleasure of being involved in in a while. Thank you to the service representative that took my call to the driver that dropped the unit in place. Such a great experience, simple, and timely. The unit will serve it's purpose quite well and will provide the security needed for our site. Thank you Mobile Modular Portable Storage!
– Chris, Commercial Real Estate Services Industry
My first experience working with Mobile Modular Portable Storage has been phenomenal! Very responsive and accommodating on the front end with selection and delivery, driver was enthusiastic and kind. I would highly recommend giving them a try if you have needs they can accommodate!
– C. Cassidy – Apartment Industry
Related Blog Articles
SHIPPING CONTAINER SHELVES
Installing shipping container shelves can provide better storage solutions. Know the types of shelves and tools you'll need in the process.