---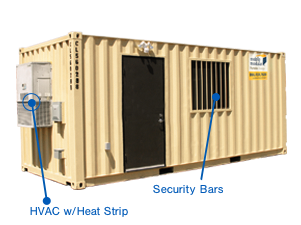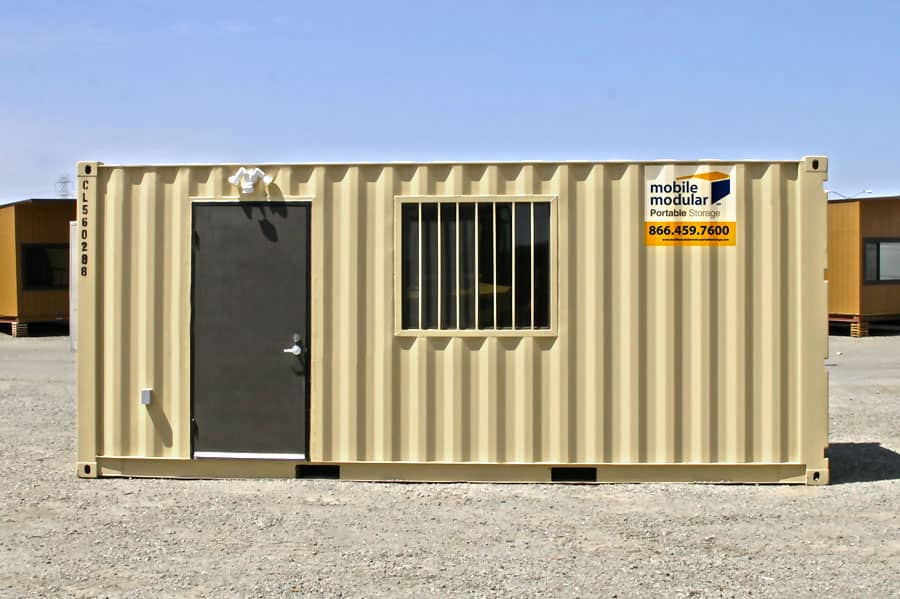 Dimensions
Exterior dimensions: 20' 0" L x 8' 0" W x 8' 6" H
Storage dimensions: 8' 6" L x 7' 8" W x 7' 9" H
20' OFFICE AND STORAGE CONTAINER COMBO
If you want to get sturdy office and storage space the size of a garage, our 20 feet office and storage container combo unit would be the right fit.
Our customers can expect us to discuss all the specs of the job and come to the perfect pricing at the very beginning. You will also be glad to know that in contrast to the typical 28-day billing cycle, we bill using a 30-day billing cycle.
And when it comes to delivery, Mobile Modular Portable Storage exceeds expectations. We command our own fleet of trucks and trailers – no subcontracting with us! This means you can expect your containers delivered on your timeline!
Looking for a new or used 20' office and storage container combo unit for rent or sale? Contact us or request a quote today.
8'x20' Portable Office and Storage Container Combo Features:
R-11 insulated walls and ceiling
125 AMP panel box
Vinyl composition tile (VCT) flooring
Security bar(s) on window(s) and door(s)
External hard wired light
Forklift pockets to facilitate movement of the shipping containers
External GFCI receptacle(s)
Lockable door handles
One (1) ton HVAC with heat
Lock box provides additional protection
Request a Quote
Required*