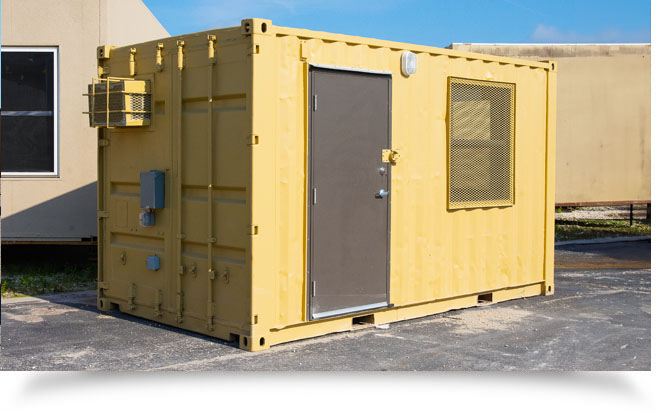 14-Foot Shipping Container for Rent
Our 8' x 14' portable office containers are perfect for effectively monitoring secure access points and are highly convenient for entryways and exits in various industries, including petrochemical refineries, construction sites, military bases, state and city sites, airports, manufacturing plants, and smaller commercial locations. Standard features include three windows providing a 270-degree view for optimal visibility on the right and left sides, along with insulation and an HVAC unit for interior comfort. Our 14' portable offices serve as ideal solutions for both safeguarding your business and providing protection from the elements. Furthermore, we offer a comprehensive fleet of available storage containers when you require additional space immediately.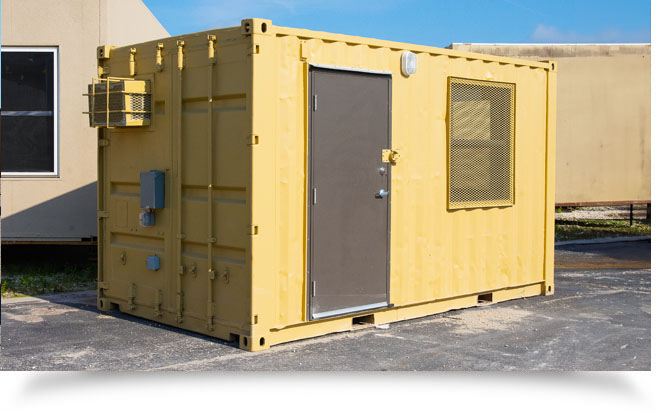 Features
HVAC with heat and air conditioning
Lockable door handles
Forklift pockets to facilitate movement
Puck lock receiver on the man-door for added security
External hardwired motion-detector light
Phone and data access
125-amp panel box
Upgrades
Available high-security lock option(s) for added security
Accessories including folding tables and chairs, plan tables, shelving brackets, pipe racks, white boards, cork boards, lighting accessories, and more
Damage waiver* covering erosions caused by fire and smoke, lightning, windstorm, floods, hail, hurricanes, tornadoes, earthquakes, explosions, and collisions
Explore Your Options: Rent, Lease, or Purchase with Ease
When it comes to fulfilling your temporary or long-term space requirements, Mobile Modular Portable Storage is here to assist you in finding the perfect shipping container. Our 8' x 14' portable office containers, offering 112 square feet of space, are the ideal solution for sites with limited room. Rest assured, these containers provide secure and dependable office space to meet your needs.
We offer flexible rental plans with 30-day billing cycles, ensuring convenience and cost-effectiveness. Additionally, we provide the option of acquiring used mobile office containers at affordable prices. With our own fleet of trucks and trailers operated by highly skilled drivers (no subcontracting), we guarantee on-time delivery.
Whether you prefer to lease, rent, or purchase a 14 ft. shipping container, we have the right solution to suit your budgetary requirements. Reach out to us at 866-578-1372 or request a quote, and we will promptly respond within one business hour.
Request a Quote Today
Required Field*
Required Field*
Dimensions and Specifications
The 14 ft Mobile Office dimensions and specifications include:
Exterior dimensions:
14' Length x 8' Width
Interior dimensions:
13' Length x 7' Width
Please read our size guide to learn more about shipping container dimensions.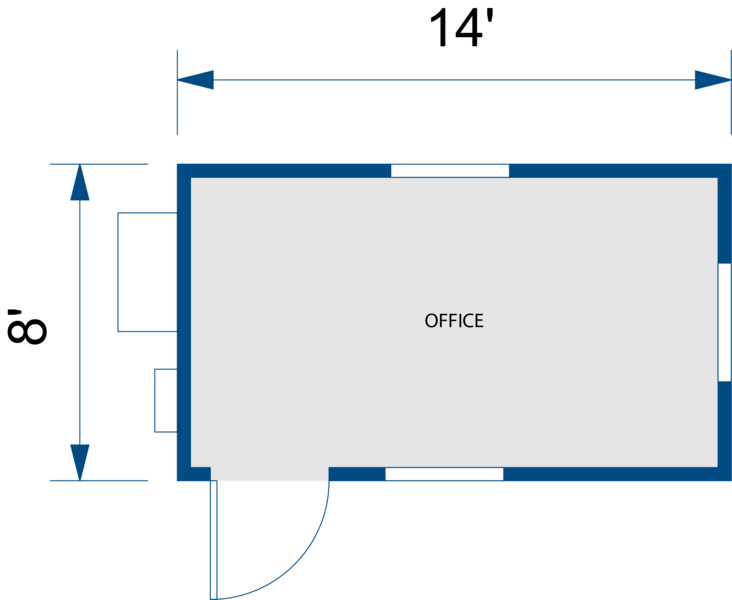 Accessories and Upgrades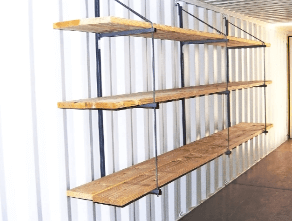 Shelving Brackets
(Wood shelving not included)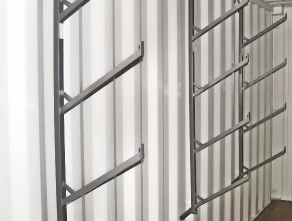 Pipe Racks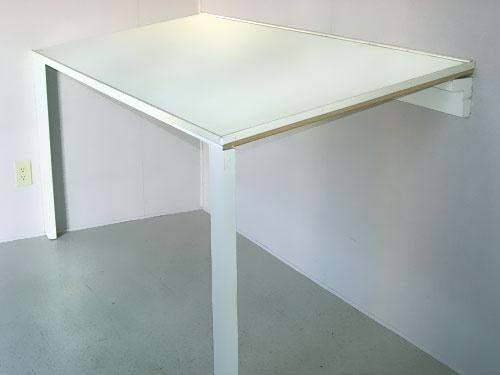 Plan Tables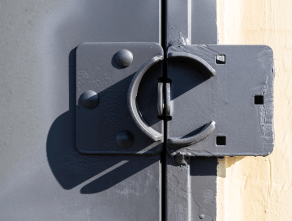 High-Security HASP Lock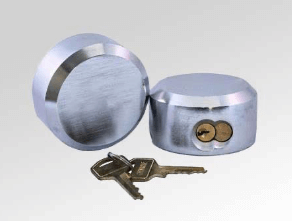 High-Security Puck Lock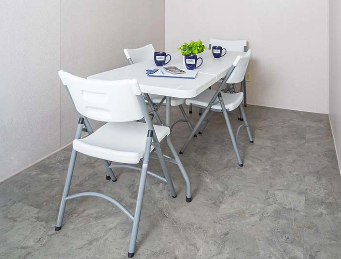 Folding Tables & Chairs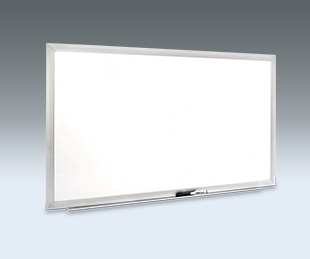 Dry Erase Boards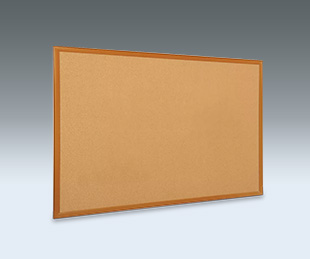 Cork Boards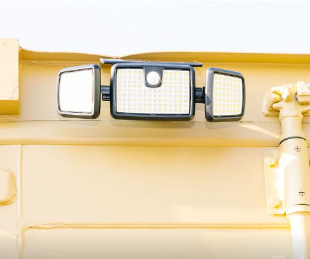 Exterior Security Solar Light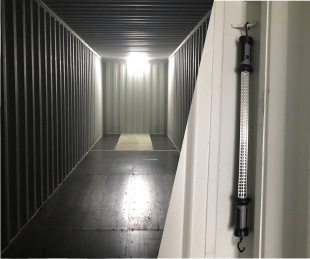 Interior Rechargeable Light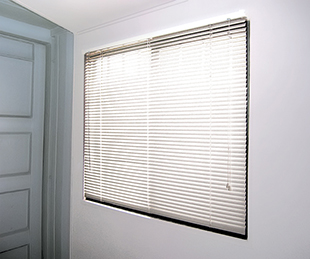 Mini Blinds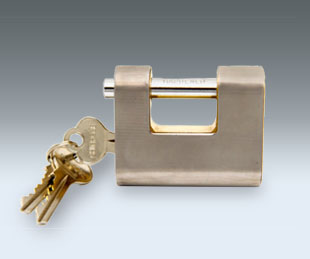 High-Security Block Lock
Applications of our 14' Office Containers:
Office containers offer a wide range of commercial applications, catering to diverse industry needs. These versatile shipping containers serve as portable workspaces in warehouses, guard rooms in manufacturing plants, and on construction sites. They can also be transformed into beautiful and customizable mobile office spaces, tailored to specific requirements.
Here are some industry-specific applications:
Healthcare:
Our ground-level offices are perfectly suited for the healthcare industry, fulfilling critical requirements by providing optimal patient care and improving operational efficiency.
Construction:
High-security portable offices with HVAC units create excellent workspaces. They provide space for a central office, employee break rooms, and conference meeting rooms.
Petrochemical:
Designed to withstand extreme weather conditions, container offices are an ideal fit for oilfield locations, offering mobility and reliability.
Education:
Perfect for teachers and staff to use while schools undergo updates or remodeling, our container offices provide a convenient temporary workspace.
Government Agencies:
Our highly secure office spaces cater to government agencies working with sensitive documents, ensuring confidentiality and privacy.
Retail:
Utilizing a retail container office allows you to optimize space utilization, improve inventory management, and create a designated workspace for design and planning.
Agriculture:
Bring the office to the farm with our easily transportable shipping container offices, providing convenience and functionality in agricultural settings.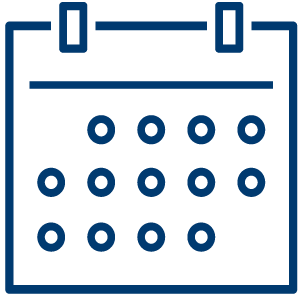 Events:
Durable, weather-resistant event containers for storage, ticketing, and vendors.
14' Portable Office Container FAQ
---
How much is a 14 ft shipping container?
The price of renting 14-foot shipping containers varies. The final price or rental cost of a mobile office container unit depends on the condition, dimensions, delivery location, customizations, offers, and other factors.
Speak to our team for a custom quote on your container office.
---
How much space do I get in a 14 ft. container?
A standard 14' shipping container typically has a capacity of approximately 900 to 960 cubic feet (25.5 to 27 cubic meters). Again, the exact capacity may vary slightly depending on the specific design and configuration of the container. This small office is ideal for guard rooms, site supervisor rooms, ticket booths, medical stations, etc.
---
Should I buy or rent container offices?
The optimal choice regarding renting or purchasing a mobile office container depends on your project requirements and the intended duration of use. If you have temporary needs and require a small office container, renting can be a cost-saving option. Conversely, if you anticipate using the unit for five years or longer, buying the container office becomes more cost-effective.
Purchasing a container is also advantageous when significant custom modifications, such as cutting walls, are necessary for your office container. This allows you the freedom to make tailored adjustments according to your specific requirements.
---
Why Choose us?
Partner with a team of representatives and drivers who are experienced working with multiple industries. Our experts can discuss specific design solutions and pricing. We own all our trucks and trailers, thus ensuring total control of container delivery on your schedule.
With Mobile Modular Portable Storage, you can rent a portable storage container on a 30-day billing cycle rather than the usual 28-day cycle. That's two extra days for no additional rent.
Mobile containers can be delivered across the US in all our locations on your scheduled day after receiving the order. Portable storage containers are legally compliant with the rules of each city and municipality.
Tell us about your business storage requirement today - request a quote or call us at 800-846-5180.
On-Time
Quick Turnaround
Dedicated Sales Specialist
Competitive Pricing
Accessories
Variety of Products
Quality Products