Insulated Shipping Containers: Reliable Solutions for Temperature-Sensitive Storage
Our insulated shipping containers are designed to provide reliable and versatile solutions for various storage needs. These containers are built to withstand challenging environments, offering superior insulation to protect your valuable goods from extreme temperatures. With a range of customizable features, our insulated shipping containers are ideal for a wide range of industries, from food and pharmaceuticals to construction and beyond.
Features

of Insulated Shipping Containers
Temperature Control: Our insulated shipping containers are equipped with advanced insulation materials that help regulate internal temperature, keeping your goods safe from extreme heat or cold.
Durable Construction: Crafted from high-quality materials, these containers offer exceptional strength and longevity, ensuring reliable protection for your cargo.
Customization Options: Tailor your insulated container to your specific requirements with optional features such as ventilation systems, shelving, partition walls, and more.
Security Measures: Each container comes with robust locking mechanisms and options for added security, ensuring the safety and integrity of your items.
Easy Mobility: Designed for convenient transportation, our insulated shipping containers are compatible with standard shipping methods and can be easily relocated as needed.
Insulated Shipping Containers for Rent
Whether you need to store temperature-sensitive or items that require a controlled environment, our insulated shipping containers provide an effective solution. These containers can serve as on-site storage units or temporary workspaces, offering versatility and functionality in various settings.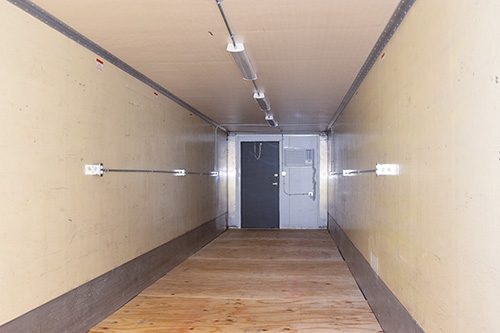 Request a Quote Today
Required Field*
Required Field*
Applications of Insulated Shipping Containers
Hotels and Restaurants:
Add insulated mobile storage to your site with minimal interreruption to your business.
Pharmaceutical:
Store critical vaccines, medicines, and other perishable goods within a controlled environment.
Defense:
Transport food and medicines to war-torn regions
Food Banks:
Store temperature-sensitive donations.
Disaster Relief:
Store medicines and vaccines, food items, fruits and vegetables, during disaster management.
Events:
Store delicate equipment and props that need to be kept safe from nature's elements, or keep flowers fresh for a longer duration.
Accessories and Upgrades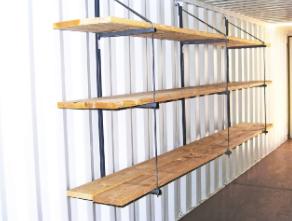 Shelving Brackets
(Wood shelving not included)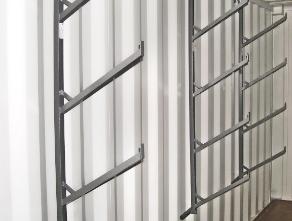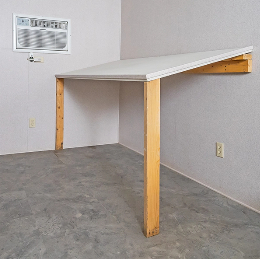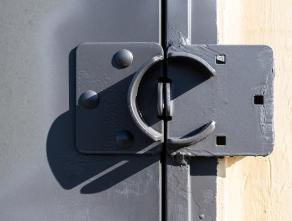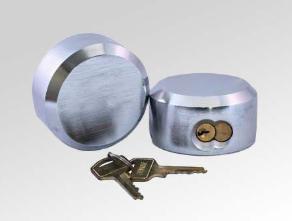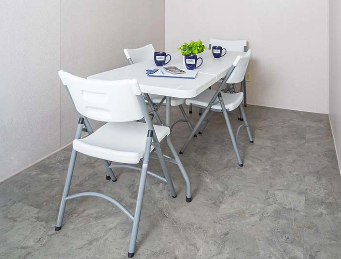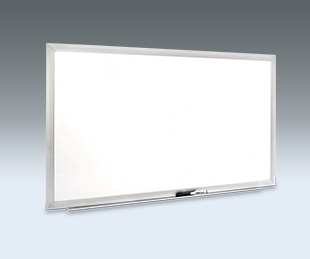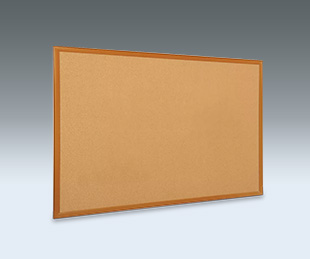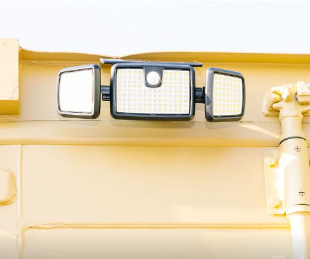 Exterior Security Solar Light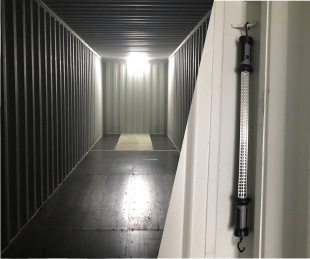 Interior Rechargeable Light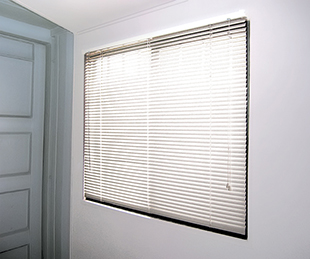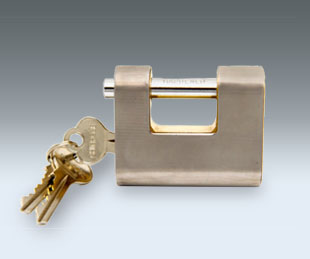 Insulated Shipping Container FAQ's
---
How much does it cost to rent an insulated shipping container?
The pricing of an insulated container varies significantly based on their condition. Single-trip containers, which have been used once, are generally priced lower than brand new containers and are typically in excellent physical condition.
---
How frequently should I clean the AC filters in my insulated shipping container?
It is recommended to clean AC filters monthly to maintain their efficiency. Regular cleaning ensures optimal airflow, reduces energy consumption, and promotes a healthier environment inside the container.
---
Can I purchase an insulated shipping container instead of renting one?
Yes, we offer both rental and purchase options for our insulated containers. Whether you need a short-term solution or a long-term investment, we have flexible options to suit your needs.
---
Why Choose us?
Partner with a team of representatives and drivers who are experienced working with multiple industries. Our experts can discuss specific design solutions and pricing. We own all our trucks and trailers, thus ensuring total control of container delivery on your schedule.
With Mobile Modular Portable Storage, you can rent a portable storage container on a 30-day billing cycle rather than the usual 28-day cycle. That's two extra days for no additional rent.
Mobile containers can be delivered across the US in all our locations on your scheduled day after receiving the order. Portable storage containers are legally compliant with the rules of each city and municipality.
Tell us about your business storage requirement today - request a quote or call us at 800-846-5180.
On-Time
Quick Turnaround
Dedicated Sales Specialist
Competitive Pricing
Accessories
Variety of Products
Quality Products