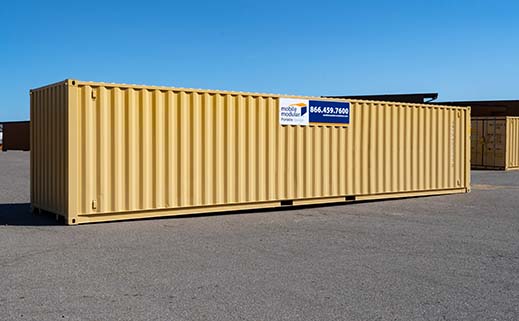 40' Storage Containers for Rent
Our 40' storage containers for rent provide the extra room needed for larger commercial and construction projects. All our shipping containers in our inventory are designed to meet industry standards as specified by the International Organization for Standardization and provide the ultimate protection for stored items.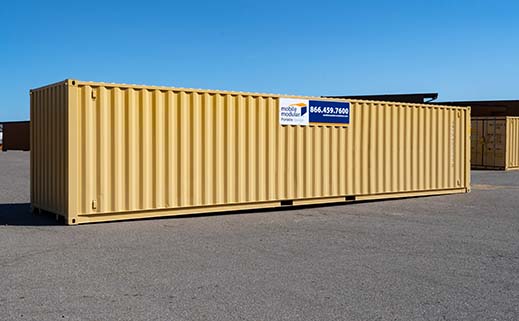 Features
Lockable door handles
Forklift pockets to facilitate mobility and stacking
ISO grade and corrosion-resistant steel construction
Wind and water-resistant
Durable flooring
Vents to reduce condensation and improve circulation
Uniformly painted beige walls to blend with the surroundings
Bottom corner castings
Upgrades
Available high-security lock option(s) for added security
Folding tables and chairs
Plan tables
Shelving brackets and pipe racks for maximum utilization of space
Optional upgrade to climate-controlled insulated containers
Damage waiver covering erosions caused by fire and smoke, lightning, windstorm, floods, hail, hurricanes, tornadoes, earthquakes, explosions, and collisions
Double door option for walkway tunnels, hotel stock, or seasonal décor
Roll-up doors and/or personal doors
Rent 40 foot storage containers
Rent a 40 ft. office container for secure storage space, break areas or temporary meeting spaces. All containers can be customized to fit your unique needs and delivered within one business day. We also offer climate control, insulation, and HVAC units to keep your staff comfortable.
Keep your goods safe with an ISO-grade 40-foot mobile office. All boxes come equipped with security bars on windows and doors. .
Request a Quote Today
Required Field*
Required Field*
Dimensions and Specifications
The standard dimensions of a 40-foot storage unit are as follows:
Exterior dimensions:
40' 0" Length x 8' 0" Width x 8' 6" Height
Interior dimensions:
39' 9" Length x 7' 8" Width x 7' 10" Height
Tare weight:
8,554 pounds
Maximum payload:
58,642 pounds
Maximum weight:
67,196 pounds
Each storage container has thick corrugated steel walls that help keep your goods safe from theft, tampering, and wear and tear.

Accessories and Upgrades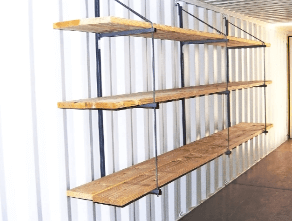 Shelving Brackets
(Wood shelving not included)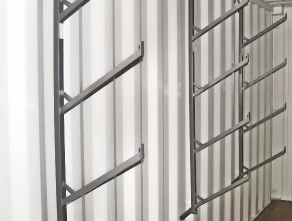 Pipe Racks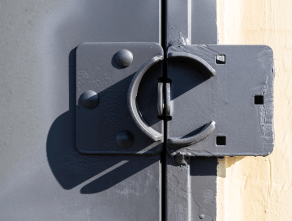 High-Security HASP Lock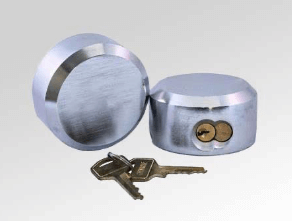 High-Security Puck Lock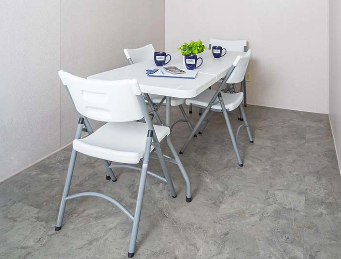 Folding Tables & Chairs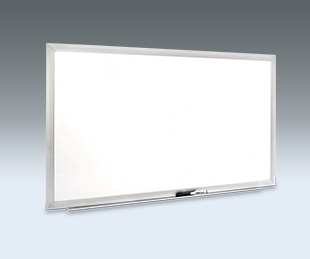 Dry Erase Boards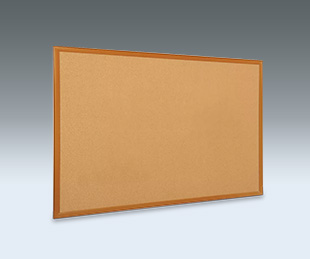 Cork Boards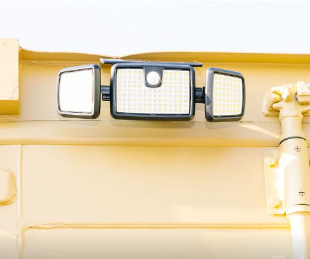 Exterior Security Solar Light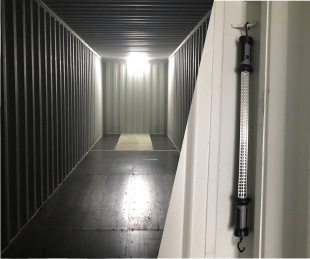 Interior Rechargeable Light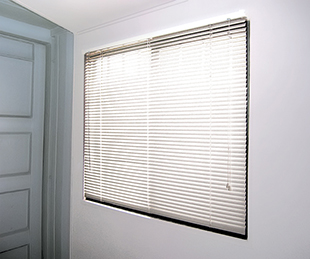 Mini Blinds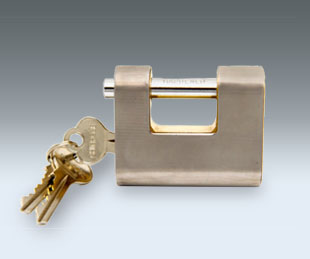 High-Security Block Lock
Applications
Construction:
Store valuable gear, landscaping tools, and materials on-site.
Education:
Keep janitorial tools, furniture, and school supplies safe during remodeling.
Healthcare:
Contain medical records or create temporary first-aid units, vaccination centers, remote clinics, and testing stations.
Government Agencies:
Store government documents and other sensitive materials.
Agriculture:
Protect farm tools and machinery.
Warehouses:
Use as dock-level units.
Amusement Parks:
Use as ticket distribution units.
Telecom:
Create shelters for base transceiver station (BTS) units.
Pipelines:
Employ as plug-and-use remote terminal units (RTU) for monitoring.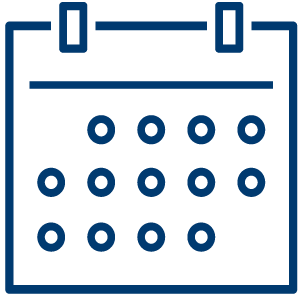 Events:
Durable, weather-resistant event containers for storage, ticketing, and vendors.
40ft. Storage Containers FAQ
---
How much does it cost to store a 40ft container?
The price of a 40-foot container depends on its condition, optional features, or any seasonal special offers. Call us today for a custom quote.
---
Do you need planning permission for a 40ft container?
The answer depends on your storage needs, but in most cases, you will need to meet building codes and zoning laws to put a shipping container on your site. That often means obtaining a shipping container permit as dictated by the International Building Code (IBC).
---
How can I customize a 40' storage container?
Our permanent and temporary solutions are fully customizable and can be equipped with shelving brackets or pipe racks to make storing supplies more convenient. We also offer double-door containers so that you can more efficiently access your goods. This option is particularly appealing for individuals worried they may not have enough space to access their container.
---
What is the maximum weight for 40-foot storage containers?
The maximum weight for a shipping container depends on its size. A 40 ft shipping container can hold up to 29 tons, or 58,000 lbs.
---
What types of shipping containers can you get?
We offer several varieties of shipping containers for customers to choose from. They include our standard 40ft shipping containers, our 40ft shipping containers with a high-security lockbox, our 40ft double door shipping containers, and our 40ft shipping containers with double doors. Some key features regarding this option include:
Lockable door handles
Uniformly painted fleet in beige to blend with surroundings
Forklift pockets to facilitate movement and stacking
14-gauge corrugated steel panels with durable flooring
---
What can a storage container rental be used for?
You can use our 40ft shipping containers for a wide variety of applications. They can be used to help businesses expand their storage capacity or transformed into retail or office space. They can also be used to store cargo, high-quality products, machinery, or equipment or safeguard sensitive documents and materials. Our shipping containers can be placed anywhere there is a level surface. Check out our blog for more information on shipping container uses.
---
How will transportation be arranged?
A driver from our company will deliver your unit by truck or trailer at your convenience. You should receive a confirmation call from Mobile Modular Portable Storage one to two days before all deliveries.
---
What materials are your shipping containers made out of?
Our ISO-grade containers are manufactured from heavy-duty and high-quality steel to keep your goods safe from fire, wind, and water.
---
What other sizes do your containers come in?
Our inventory contains 10ft, 20ft, and 40ft units for rent.
---
Why Choose us?
Partner with a team of representatives and drivers who are experienced working with multiple industries. Our experts can discuss specific design solutions and pricing. We own all our trucks and trailers, thus ensuring total control of container delivery on your schedule.
With Mobile Modular Portable Storage, you can rent a portable storage container on a 30-day billing cycle rather than the usual 28-day cycle. That's two extra days for no additional rent.
Mobile containers can be delivered across the US in all our locations on your scheduled day after receiving the order. Portable storage containers are legally compliant with the rules of each city and municipality.
Tell us about your business storage requirement today - request a quote or call us at 800-846-5180.
On-Time
Quick Turnaround
Dedicated Sales Specialist
Competitive Pricing
Accessories
Variety of Products
Quality Products