Storage and shipping container solutions for any government entity requires the very highest security in order to safeguard sensitive government documents and materials. Mobile Modular Portable Storage offers a range of shipping and storage solutions for rent or sale that ensure the security and safety of contents.
SHIPPING CONTAINERS FOR GOVERNMENT USE
Our secure, high-quality shipping containers are waterproof, weatherproof, and ventilated. We are sensitive to the tight budgets that most government agencies are required to work within and offer all our containers at competitive prices that will work with any budget.
When you work with Mobile Modular Portable Storage, you can expect transparency, professional interactions, and quick, hassle-free delivery. We have our own fleet of trucks, trailers, and drivers so we deliver and install your container on your terms.
Contact us today to request your quote and learn more about how our shipping and storage solutions can work for your government organization.
We sell and lease directly to government agencies, team with government prime contractors, and small business partners for government small business set-aside contracts.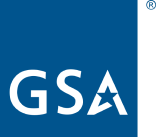 gsa.gov
It's simple: When you choose Mobile Modular Portable Storage, you aren't just a customer, you're a partner. As an industry leader in portable storage solutions, we offer unparalleled service excellence that means we work with you to find the best solutions for your complex projects at competitive prices that fit your budget.
Hesitant? Our Superhero team of dedicated delivery specialists and in-house sales specialists ensure we get to your site on time. Check out all our offerings here.
ARE YOU READY? DO YOU HAVE
MORE QUESTIONS?
WE ARE HERE TO HELP YOU!
REQUEST A QUOTE

GET STARTED
CALL US NOW!