Elite: Redefining Office Containers with Unmatched Features and Innovation
The Elite line of office and combo containers sets a new standard in office container solutions with its groundbreaking features. Built with 3" foam Structural Insulated Panel (SIP) walls, it offers exceptional strength and visual appeal, while waterproof and insulated panels ensure unparalleled durability.
Experience effortless maintenance with the waterproof, durable engineered floors in the Elite. Enhance productivity with a built-in desk offering a spacious and ergonomic workspace, available in select locations.
Ensure your comfort with the inclusion of a 12K BTU AC unit and a separate wall heater, while LED ceiling light strips illuminate the interior with brightness. Additional windows enhance natural lighting and ventilation, fostering a productive environment. Elite offers optional upgrades like an awning or roof rack, catering to individual needs.
Available in 20' or 40' sizes, it provides versatile options for office-only, office with restroom, or a combo containers.
Features
3" Structural Insulated Panel walls with Fiberglass Reinforced Plastic (FRP) Skins
Single stall restroom, stainless steel sink, and mirror
Large conference room with coffee bar
Man door(s) for easy access
Window(s) on both sides of unit with high-security window screens
Durable Luxury Vinyl Plank (LVP) flooring
12K BTU AC unit and wall heater
LED ceiling light strips
Entrance light
External GFCI receptacle(s)
125 AMP panel box
Phone and data access points
Lockable door handles with high-security HASP locks
Ground-level access
Built in desk *available in select locations
ISO grade and corrosion-resistant steel construction
Vents to reduce condensation and improve circulation
Uniformly painted beige walls to blend with the surroundings
Forklift pockets for movement and stacking
Bottom corner castings
Upgrades
Option to add an awning or roof rack
Available high-security lock option(s) for added security
Accessories including folding tables and chairs, plan tables, shelving brackets, pipe racks, white boards, cork boards, lighting accessories, and more
Damage waiver covering erosions caused by fire and smoke, lightning, windstorm, floods, hail, hurricanes, tornadoes, earthquakes, explosions, and collisions
Request a Quote Today
Required Field*
Required Field*
Benefits of Elite Office Containers
Elite Office containers provide convenient ground-level office and storage space with restrooms that can be quickly installed in various industries such as construction, manufacturing, petrochemical, oil and gas, and industrial applications. These containers offer several benefits, including time savings, reduced carbon footprint, and the flexibility required to expand your project.
Enhanced Security – Safety is of utmost importance to businesses, and Elite shipping container offices prioritize it. Constructed with corrugated steel, these container offices ensure the security of your documents and belongings at the job site. They also provide a safe space for your crew.
Additionally, robust locking mechanisms like HASP locks and high-security puck locks are available to further deter vandalism and theft.
Versatility – Our Elite portable office or combo containers are designed for a wide range of applications. Each unit can serve as a temporary workspace, break room, or storage solution for seasonal goods, extra office furniture, or valuable equipment. Furthermore, these portable container offices can be easily moved to different sites as needed. To customize the containers according to your requirements, you can rent plan tables and other accessories.
Weatherproof – Elite shipping container offices are highly durable and built to withstand harsh environments and changing weather conditions. The sturdy steel construction ensures that your goods remain protected from heavy rain and strong winds, minimizing the risk of costly project delays.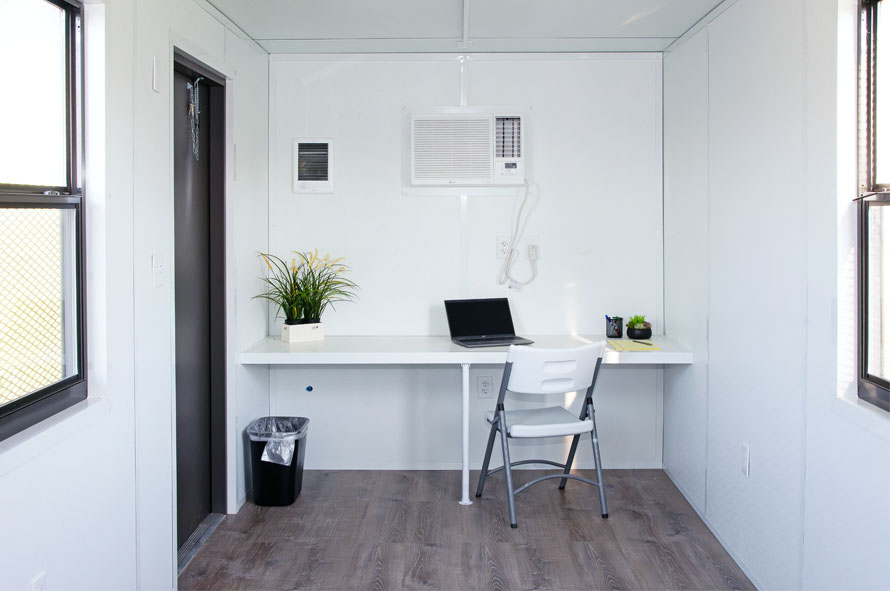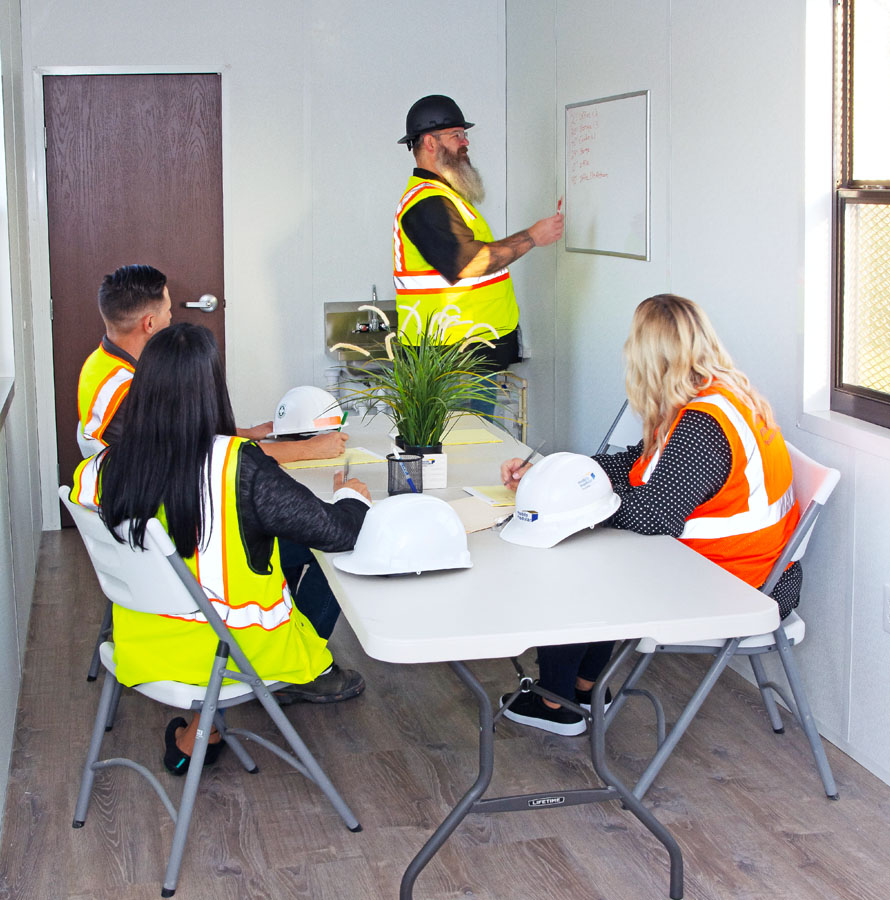 Common Uses
Remodeling and Renovations – If you're undertaking a remodeling project, Elite Office containers offer a practical solution. By placing an on-site unit, you can conveniently store your belongings nearby while keeping them out of the way. With 24/7 access, you have the flexibility to retrieve items whenever needed.
Office Expansion – When your workspace becomes cramped, our containers provide an excellent option to expand your office capacity. Whether you require additional office space or storage area, these containers offer the extra room you need to stay organized during expansions.
Enhanced Site Security – Convert our portable shipping containers into guard shacks, security stations, or ticket booths to safeguard your work site. By utilizing these containers, you can closely monitor access to your property and equipment, ensuring a secure environment.
Worker Comfort – Prioritize the comfort of your workers by creating comfortable break stations using our Conex containers with built-in restrooms. Each unit comes equipped with an HVAC system and separate heating unit to regulate temperatures, protecting against extreme weather conditions. Moreover, overhead lighting and electrical outlets provide added convenience for your team's needs.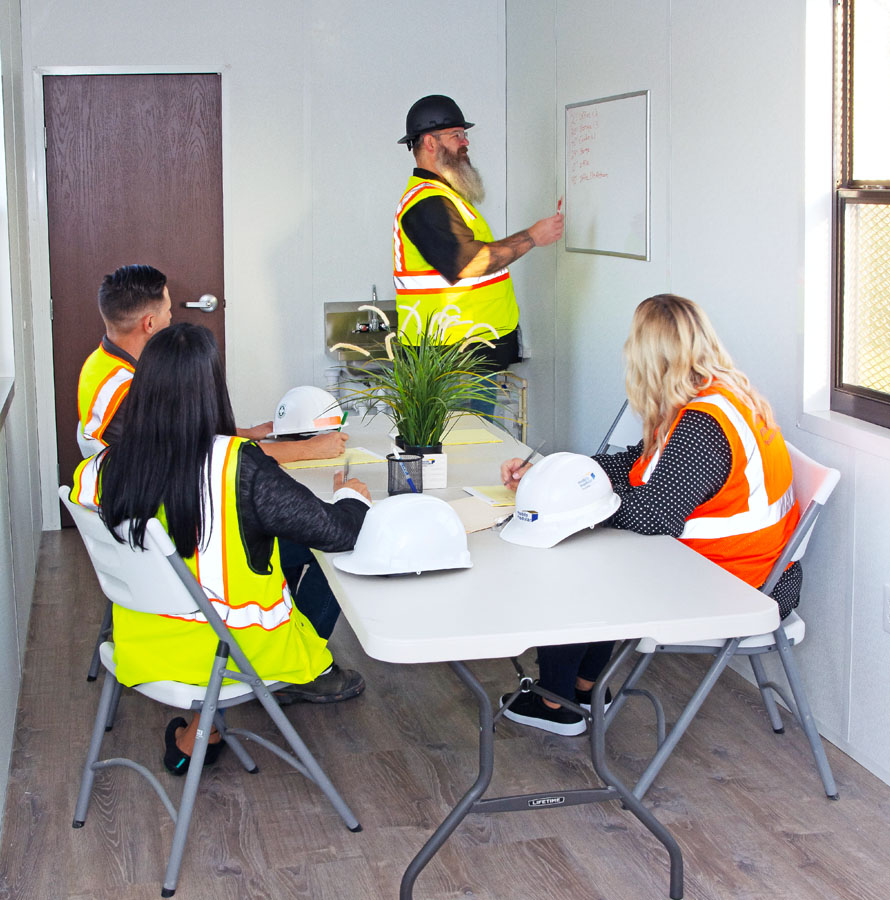 What Industries Benefit from Utilizing Elite Shipping Container Office and Combo units?
Elite office and combo containers offer a multitude of uses, whether it's for storing equipment, finished products, parts, documents, inventory, or machinery. Additionally, they can be transformed into convenient ground-level offices or supervisor rooms right at your site.
Transform our ground-level office and storage containers into eye-catching pop-up stores, display areas, and sales counters. With the flexibility they provide, you can also utilize a portion of the container for storing additional items, equipment, and inventory.
When educational facilities undergo updates, remodeling, or modernization of their school buildings, the need for convenient storage in a single, easily accessible location arises. Mobile Modular Portable Storage Elite office and combo containers provide a variety of cost-effective solutions available for sale or rent to fulfill this requirement efficiently.
Government entities can leverage elite office and combo containers for various purposes. Shipping containers can be utilized by government agencies to securely store highly sensitive and confidential documents, safeguarding them against damage and theft. Additionally, these containers can serve as checkpoints and storage units for expensive and valuable artillery, offering the military a reliable solution for their operational needs.
Our Elite office and combo containers are ideal for hospitals, physicians, and government centers seeking to deliver immediate care in remote areas, establish efficient vaccination and testing centers, or establish remote clinics.
Steel storage containers with integrated office spaces offer businesses a secure storage solution while prioritizing the importance of having on-site offices. These containers provide weather-resistant storage for auto parts, detailing supplies, tools, and tires, while also offering a dedicated workspace. Whether at auto shows, special sales, or as additional off-site storage, these containers with offices enhance efficiency and productivity.
Steel storage containers with integrated offices are essential for the agriculture industry. They provide secure storage for equipment, tools, and supplies while enabling on-site management. These containers enhance productivity and organization in farming, nurseries, and agricultural events.
Rent vs. Buy
Elite Container Offices and Combo Units for Rent or Sale at Mobile Modular Portable Storage.
Affordability – When considering whether to rent or buy a shipping container, cost is a crucial factor. If you have short-term requirements, renting is the more cost-effective option. However, if your project extends beyond five years or more, purchasing may prove more economical. Delivery and pick-up charges are applicable to all container rentals.
Flexibility – If you're unsure about the duration of your container needs, renting provides the flexibility you require. Avoid the stress of a long-term commitment that may not align with your plans.
Condition – At Mobile Modular Portable Storage, all our rental containers undergo refurbishment, including exterior repainting, ensuring they are in excellent condition. Additionally, each unit is equipped with a high-security HASP lock as a standard feature.
Timely Delivery – We prioritize punctuality and will deliver the container to your designated location on the scheduled day. Time management is never a concern when partnering with Mobile Modular Portable Storage.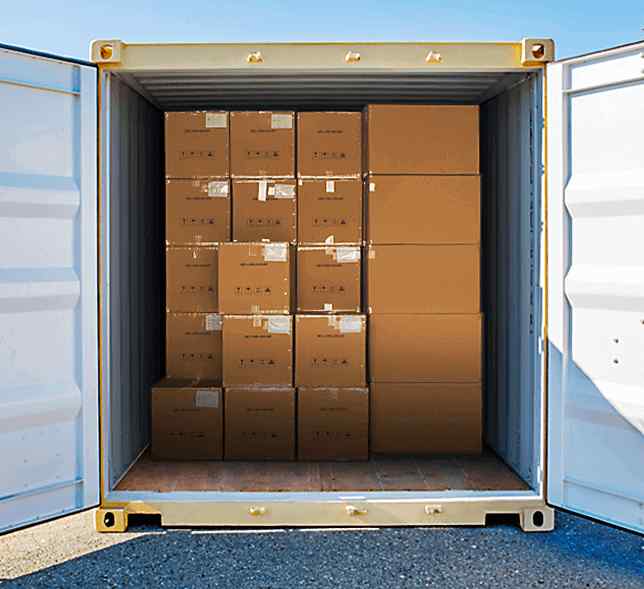 Explore our Extensive Range of Elite Office or Combo Container Rentals
Discover a diverse selection of Elite office or combo containers available for rent, featuring a range of dimensions to suit your specific requirements. Additionally, you have the option to enhance the security of your rental container with additional features tailored to your business needs. Find out more about our comprehensive rental inventory below, or reach out to us today to inquire about current rental container rates and receive a hassle-free quote.
Features

of Our Elite Office and Combo Containers

ISO-grade storage containers are manufactured from heavy-duty and high-quality steel, making them resistant to harsh weather.
Forklift pockets to facilitate movement and stacking.
Rental containers do not support storage of toxic or hazardous materials, flammable or explosive devices such as paint and fuel, water, and illegal items.
Keep expensive equipment safe in lockable handles, or choose containers with highly secure locking systems already installed.
Rent portable office or combo containers with restrooms in 20' or 40' sizes.
Containers are stackable to save space.
Accessories and Upgrades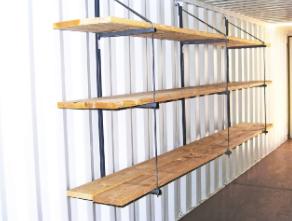 Shelving Brackets
(Wood shelving not included)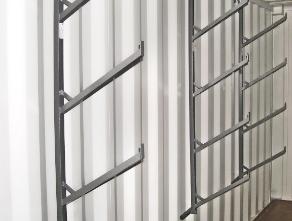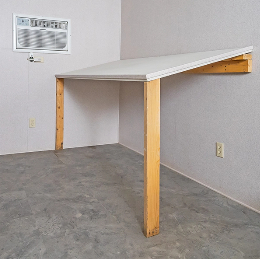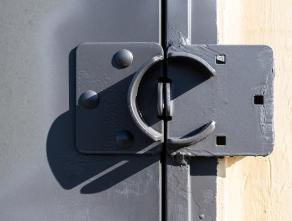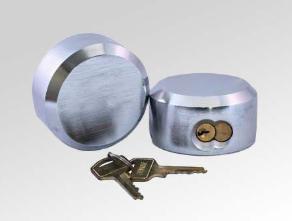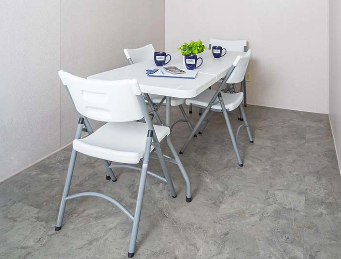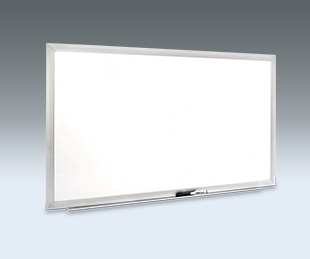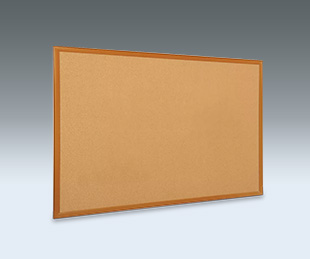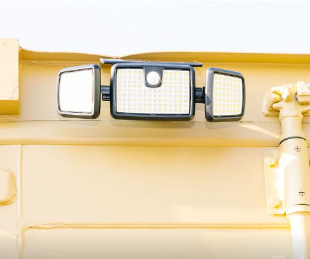 Exterior Security Solar Light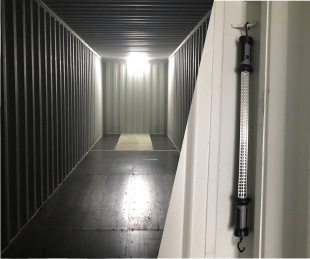 Interior Rechargeable Light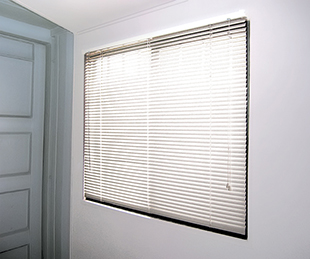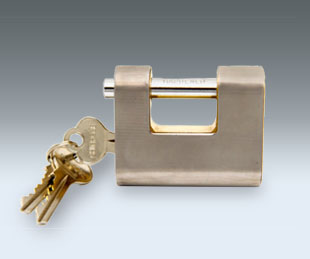 Elite Portable Office and Combo Container FAQ's
---
What are Elite portable office and combo containers?
Revolutionizing office container solutions, Elite office and combo containers with restrooms set a new standard with their durable, visually appealing 3" foam Structural Insulated Panels (SIP) walls, waterproof floors, built-in desk (in select locations), AC unit and separate heating unit, LED lights, and versatile sizes to create the future of mobile workspaces.
---
How much does an Elite Office or combo unit cost?
The price of an office will vary depending on the size of your container and if it is a new or used container. Accessories and seasonal offers may also affect the cost.
Call us at 866-536-3803 for a free quote.
---
Do I need planning permission for a shipping container office?
Yes, there are federal and state regulations for placing containers on your site. There are different rules for placing office containers in residential and commercial areas. Your local municipal office is the best place to get all the information about permits for container offices.
---
Why Choose us?
Partner with a team of representatives and drivers who are experienced working with multiple industries. Our experts can discuss specific design solutions and pricing. We own all our trucks and trailers, thus ensuring total control of container delivery on your schedule.
With Mobile Modular Portable Storage, you can rent a portable storage container on a 30-day billing cycle rather than the usual 28-day cycle. That's two extra days for no additional rent.
Mobile containers can be delivered across the US in all our locations on your scheduled day after receiving the order. Portable storage containers are legally compliant with the rules of each city and municipality.
Tell us about your business storage requirement today - request a quote or call us at 800-846-5180.
On-Time
Quick Turnaround
Dedicated Sales Specialist
Competitive Pricing
Accessories
Variety of Products
Quality Products