Office Containers

vs. Trailers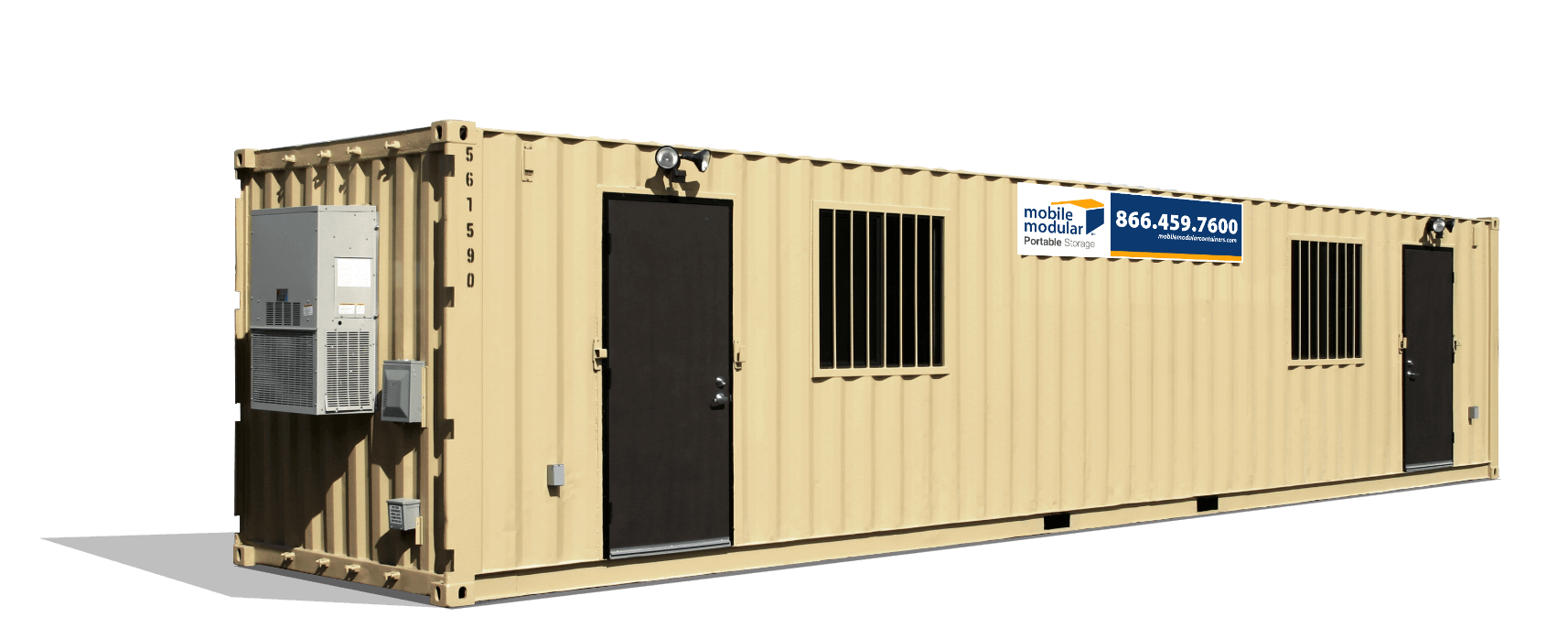 Why Renting an Office Shipping Container or Office Trailer is a Smart Choice
Are you in need of an office space solution? Whether you rent an office shipping container or an office trailer, both can provide you with numerous advantages.
WHAT IS A STORAGE CONTAINER?
Decades ago, storage containers served primarily as shipping vessels, particularly for ocean freight services. These containers resemble large metal boxes with doors, floors, walls and a seamless roof. They come in various sizes and are stackable on ships, railcars or flatbed trailers for easy transport.
In recent years, storage containers have become more practical and versatile in many residential, commercial and industrial uses. They can efficiently handle a broad application.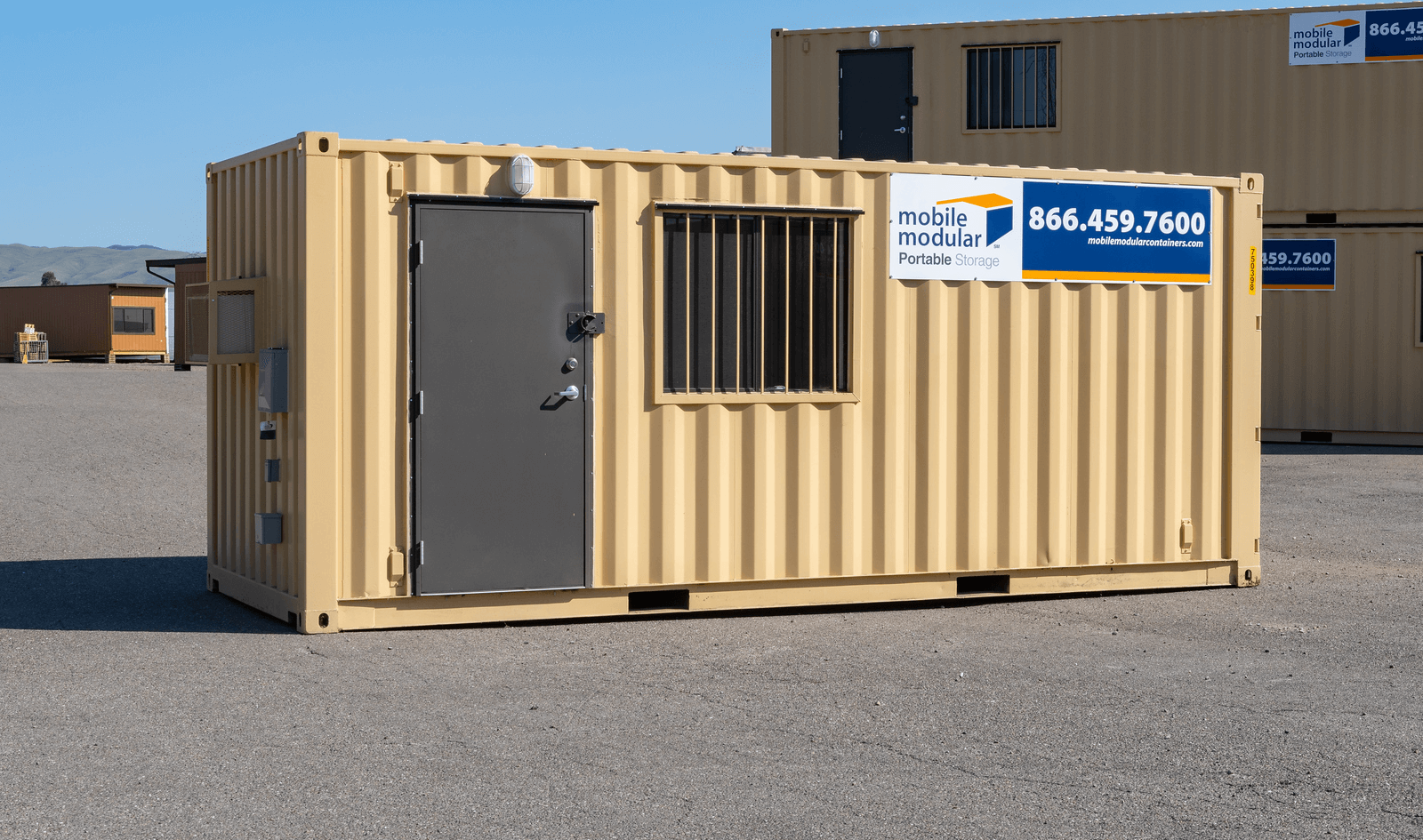 WHAT IS A STORAGE TRAILER?
The defining factors of a storage trailer are its wheels and a hitch that connects to a tractor for transport. Because the unit has wheels, the floor sits off the ground several feet at dock level. This extra elevation makes these trailers the perfect solution for transporting products and materials over short distances, particularly if they require unloading and loading at several distribution points. These features make trailers more accessible to warehouse forklifts and other material handling equipment.
Why Rent an Office Shipping Container?
Renting an office shipping container provides several advantages:
Affordability: Renting a shipping container is a cost-effective option compared to leasing an office trailer.
Speed and Convenience: Shipping containers are readily available and can be quickly installed, offering a hassle-free solution for your office space needs.
Flexibility: Renting a shipping container allows you to easily adjust your workspace requirements as your needs change or for temporary projects.
Durability: Shipping containers are built to withstand various weather conditions, providing a durable and long-lasting office solution.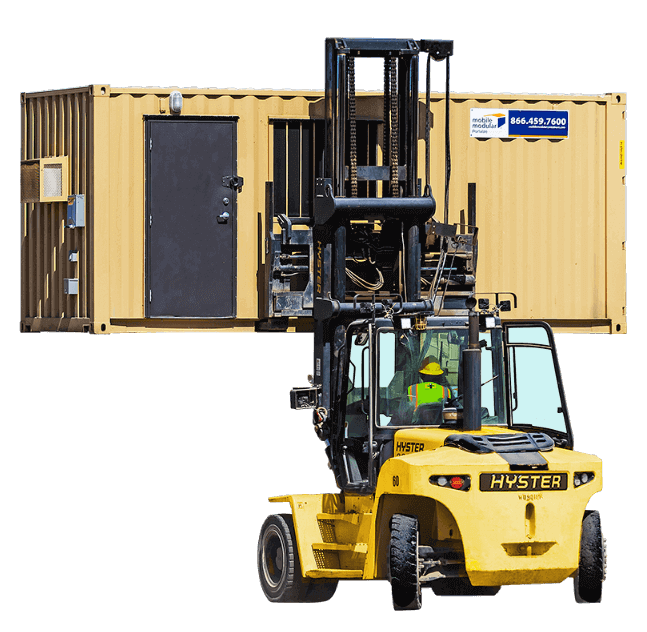 Differences Between Shipping Containers and Trailers
While both shipping containers and trailers can serve as temporary office spaces, they have their unique characteristics. Before committing to a shipping container or office trailer, careful research is critical for determining the most beneficial option.
Offer ground level access and eliminate the need for steps, ramps, and blocking the frame for support.
Steel exterior improves security and durability.
Stackable and forklift pockets make it easier to move on-site.
Smaller sizes available for specific applications.
A more affordable option compared to trailers.
Higher elevation provides improved views of your jobsite, allowing for better oversight and project management.
Larger sizes available for specific applications, offering spacious and customizable interiors to accommodate various needs.
Improved aesthetics as trailers can be designed and customized to reflect your brand identity.
Request a Quote Today
Required Field*
Required Field*
Frequently Asked Questions (FAQs)
---
What are the main differences between shipping containers and trailers?
Shipping containers offer ground-level access, steel exterior, stackable features, and smaller sizes, making them more affordable. Trailers, on the other hand, offer higher elevation, larger sizes, and improved aesthetics.
---
What are the applications of shipping containers and trailers?
Both shipping containers and trailers can serve as temporary office spaces, storage solutions, and can be customized to accommodate various needs.
---
What are the size options available for shipping containers?
Sizes include 10', 20', 20' Double Door, 24', 40', and 40' Double Door.
---
How can I request a quote for renting or purchasing a shipping container or trailer?
You can request a quote through the website by selecting the industry, type of container, and any additional accessories required.
---
What industries can benefit from shipping containers and trailers?
Industries such as Agriculture, Construction, Education, Environmental, Government, Health and Social, Industrial, Petrochemical, Manufacturing, Transportation, Technology, Services, Retail, Entertainment and Recreation, Residential, and Real Estate can benefit from these solutions.
---
What are the add-ons and accessories available for shipping containers and trailers?
Add-ons include Shelving Brackets, Pipe Racks, Folding Tables & Chairs, High-Security Puck Lock, Plan Tables, Dry Erase Boards, Cork Boards, Exterior Security Solar Light, and Interior Rechargeable Light.
---
How can I find a location to rent or purchase shipping containers or trailers?
---
What are the options for portable storage and office containers?
Options include portable storage, portable office, office & storage combo, and refrigerated container.
---